Advantages of Core HR Practical Training in India
Posted on: July 23 2020, By : Rohan Choudhury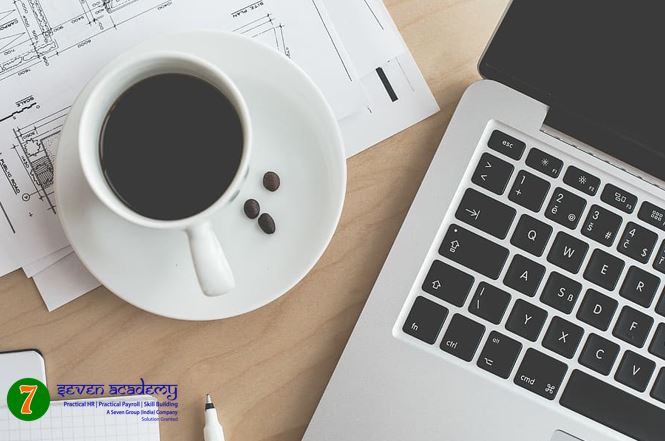 There are several
online core HR training institutes in India
which provides the best solutions to the candidates who want to study more on Payroll with wide practical Insights. Processing payroll is a very important function of any organization and makes an understanding of current regulations, detailed tax knowledge to ensure proper withholding and filing, and a highly organized system that can be relied upon to pay each employee the right amount of money. For many organizations, using payroll systems or outsourcing payroll can help to lessen the stress and minimize errors. HRs are expected to help their organization to make the payroll system and transition smooth enough without any loophole. Now a days, many organization are helping their HR and influencing them to undertake many HR related advanced training and
online Core HR Training in India
is one of them.
Identifying Talent & hiring strategically: it is an HR's job to provide the company with qualified, reliable talent. Manning the organization by talent acquisition should be an HR's foremost task. Managing employee benefits: It also fall to HR to manage schedules, time off, and benefits like health insurance of an employee and know their personal requirements. Training managers & employees: Training and development of managers and employees is what makes an HR so valuable that they can help elevate the workforce, training managers to be better leaders and training employees to have a deeper, wider skill set who can help organization. Managing the onboarding process: Not every company environment is one you can get into and adjust easily, some organizations have a steep cultural learning curve, and it is an HR's responsibility to make work culture transition easier for the new joiners. Resolving interoffice conflicts: HR professionals are specially trained on conflict management so that they are able to mediate conflicts between employees and between employees and management.
These learnings will also help a student to get better job opportunity and good placement from the training Institute itself. However, an HR Fresher should understand that they can't ignore the learnings and skill growing process of core HR training because it is the stepping stone for an HR career they should be technically strong about all the HR related processes. The Institutes provide training through the best possible method with the help of the best Industry expert and integrated study material online as well as offline. The Topic mostly covers all the necessary key areas in HR field. They are: Recruitment process, Day to day HR activities, Compensation and Benefit, Labor Laws, Statutory Compliances, payroll processing, Form filing and significance of the Society for Human Resource Management. Now a days, most of the Institutes provide
online core HR training with placement in India
because without giving a placement the Institutes understand the consequences and the competition in the market.
These Online HR practical courses involves learnings in the field of Salary Calculations, Handling Statutory compliances, Handling Monthly Reimbursement Process, Handling Full and Final Settlement. Such training method and module will give a person clarity and exposure on Roll of an HR in Payroll. Without saying these structured courses will also make the trainees expert in maintaining efficiency throughout with lowest possible operational cost in an error free method. Also, through such corporate trainings HRs will then be able to take fit for business decisions and ensure full data and employee safety and security. Corporates are now reportedly indulging their employees to take up eLearning or
Online HR Training in India
and certifications and is the most valuable training method that they use. This is no surprise, given that Online Courses saves businesses at least 50% when they replace traditional instructor-based training with e-Learning. Not to mention that online certifications and courses cuts down instruction time by up to 60% as per survey. When an employee or trainee is able to learn in an interactive and engaging setting, then this leads to improved knowledge and skill set retention. Giving them access to interactive, reality-based scenarios, games, and assessments enables them to digest the information more effectively, which allows them to utilize the data they have learned when they venture into the working environment. However, the most important problems found in any companies related to HR are handing out Payroll checks and transferring funds for company's employees.
Share this:
Comments :
Comment Not Available