Advantages of Online HR Training Courses
Posted on: July 04 2020, By : Rohan Choudhury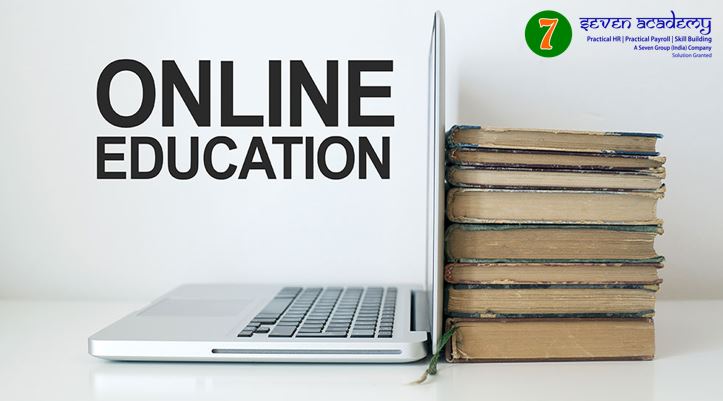 Online learning and work is the new normal. The COVID-19 pandemic has made a global impact in the past four months and continues to hit most of the sectors, and education being one of the most affected ones. Students as well as working professionals who are also studying are losing their valuable time in their education during the imposed lockdown which has forced the students to stay at home. However, there are institutes which provide the
Online HR Training in India
with the help of their industry expertise and best online study material and latest training method. Research says that for those who have access to the internet, there is evidence that learning online can be more effective in a number of ways. Having said that, we have a few advantages of
Online HR Courses in India
that we will be discussing here.
Location doesn't matter: When people choose to pursue a study program in major cases they need to move to another city, away from their home, family, and friends. In such cases, online learning helps to eliminate borders and barriers, both social and physical. Online courses are a great solution to the challenges that these people face as they are provided with high-quality education and on their own place and time.
Learn whatever one may like: Online courses allow you to study whatever you want or anything that triggers your curiosity. Prestigious universities and many eLearning websites provide free courses because education must be free to everyone.
Comfort and Flexibility: It happens to young students to find themselves into a highly competitive learning environment. It is easier to access education and learnings at home. This makes people feel comfortable. Speaking of comfort, online courses help to avoid long classes and uncomfortable classrooms. The bed or the couch are more comfortable. Further on, you can save time and cut the cost of commuting from home to the campus. Another thing that a lot of people agree is the fact that there will be no need to wake up early in the morning. Yet, keep in mind that in order to be successful it is important to leave your comfort zone.
Knowledge sharing: It is common that when we learn something new we feel the need to share it with others. This is another purpose of education, sharing knowledge. When you are taking part in
Online Practical HR Training in India
or in some other HR course in a bigger community or network of people, you can encourage others by sharing what you have learned from the free online courses. You can join hundreds of thousands of young people from all over the world that have benefited from our online training and learn the secrets for successful entrepreneurship. All these can help to generate an idea or project and develop it in a way that can bring a change to the HR community and beyond.
Cost effective: Course costs are reduced and there are no installments, travel or accommodation costs. Online training has the smallest footprint and is the most sustainable learning solution. Studies show that online training is generally 25% to 60% shorter than face to face training on the same subject. Since the largest cost of any training is individual time spent in training, this makes a significant difference to the bottom line and also frees up personal time.
Expert Support: Industry experts plays an important role in shaping career of the students who opt for online course. Such online training course generally has a Course trainer. Well qualified Course trainer or industry experts should be available to moderate discussion forums and help you with any queries. Everyone needs help at times and this one-to-one contact ensures that you are not left in a learning vacuum where you are unsure about any topic. Generally, the
Job Oriented HR Certification Online Courses in India
involves high level expertise and trainers across globe
So, therefore we can conclude our article by saying that some research shows that on average, students retain 25-60% more material when learning online as compared to classroom. This is mostly due to the students being able to learn faster online; online training requires less time to learn than in a traditional classroom because students can learn at their own pace, going back and replaying or re-reading, skipping, or accelerating through concepts as they prefer. Hence, online learning should be encouraged in future for the obvious benefits and advantages stated above.
Share this:
Comments :
Comment Not Available