BENEFITS OF STUDYING HUMAN RESOURCE MANAGEMENT
Posted on: September 21 2019, By : Saket Anand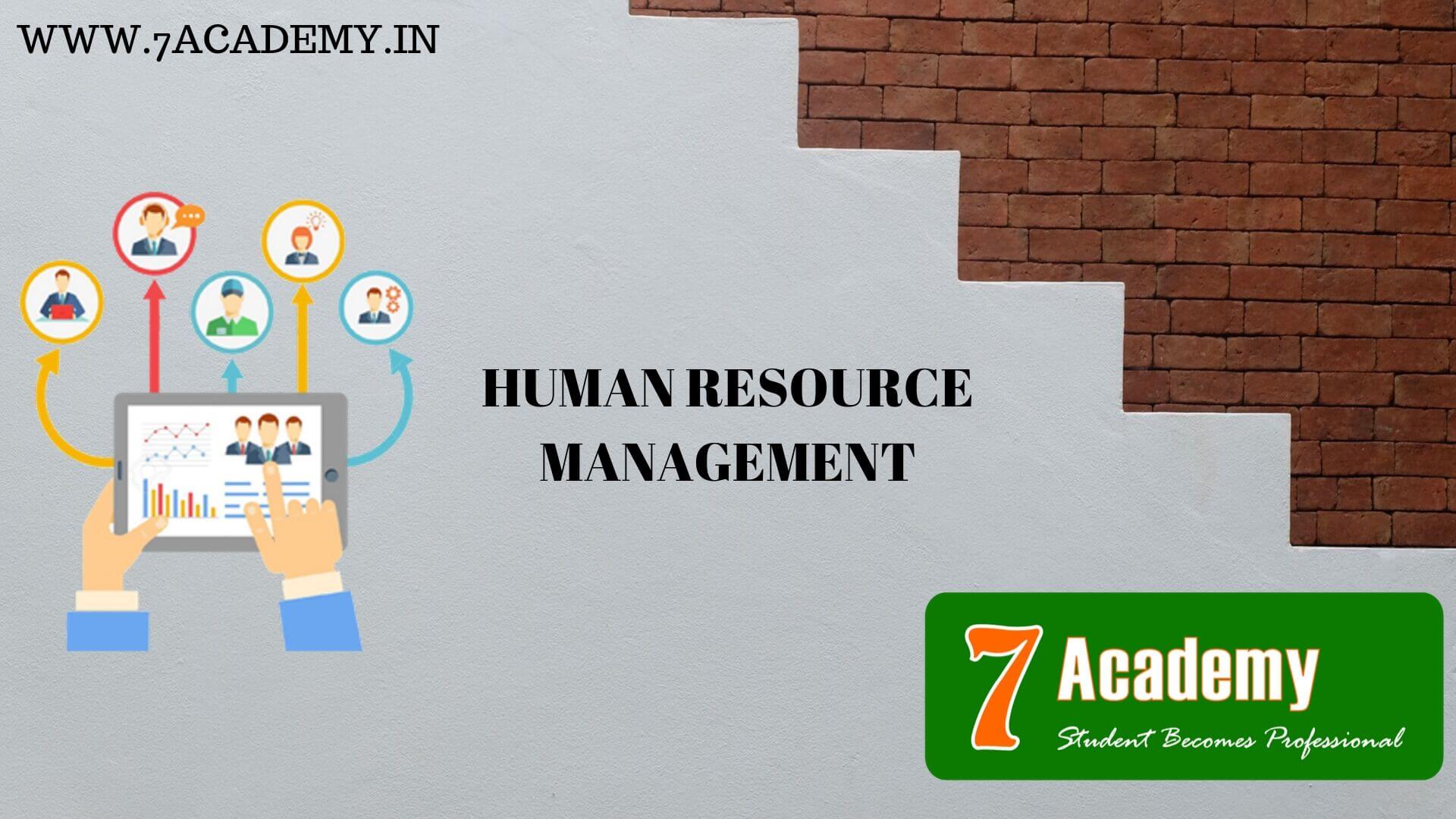 Human resource (HR) is the most important resource of a company. There are several benefits of having an HR in the company. From hiring a new employee to taking the important decisions for the working of a company an HR is required at every stage. If you are planning to study in the field of a HR from there on your adventurous journey in corporate world begins. Whether you are planning for a diploma course or a certificate course or a degree in human resource management it will offer you broader source of knowledge that will help you enhancing your knowledge and skill. There are also options for a short term courses which will offer you several benefits. Human resource is the heart of every business or company.
HR Training Courses in Mumbai
by Seven Academy provides you latest Hr training.
Few benefits of human resource management courses are:-
1.

Improve employee turnover and do the right hiring –
If a company his hiring too many employees for some work it would hurt them in some way or the other. It may cost company twice the amount. As a human resource professional you will be able to hire the right ones for the benefit of the company from staring. Interviewing the candidates and gauging them whether they have the right skill for the openings and if they will be able to fit in the company's culture or not. Hr can also help an employee that how to grow up in the company and visit them regularly and ask them that they are enjoying or not.
2.

Have a solution to reduce conflicts at the workplace –
At a workplace conflicts often rises among the employees and it's the biggest problem for the company. While pursuing the human resource management course you would be trained in handling the conflict at the workplace and help solving it professionally.
HR Certification Courses in Mumbai
by Seven Academy will train you in reducing conflicts and solution to it at workplace.
The conflicts can rise among the employees and among the management as well you need to manage both the sides equally and professionally.
3.

Work towards satisfaction of an employee –
Human resource professionals are generally given the responsibility of determining employee's satisfaction. In the human resource management course you will learn to set up important surveys, focus group and develop interview strategies in determining whether the employee is satisfied or enjoying the workplace or not. Hr professionals determines whether the employee is happy or not and what is the cause of dissatisfaction and look into it. They are also trained to motivate the employees providing creative solutions to them and assist them whenever required.
4.

Improve the performance rate of the employees –
Human resource management helps in developing performance management. If a company doesn't have a hr professional the hiring process will get affected and anyone will get the job without having the right skill set. With the help of a hr you can have performance chart for the employees annually.
Core hr payroll in Mumbai
training by Seven Academy will help you learn how to improve performance rate at a workplace.
5.

Helps in training and development –
Hr departments conducts needed training and development programs for employees whenever needed for benefit of the company. This will help you in retention of employees as it will develop their skills and qualification.
Short Term HR Courses in Navi Mumbai
by Seven Academy will provide you latest corporate training.
Hence there are many benefits of having a HR in the company. And there are a wide scope of human resource management course as each and every company requires one. Having a good personality and communication skills are added benefits to it
(hr courses in Navi Mumbai with placement)
.
Share this:
Comments :
Comment Not Available