DEVELOPING YOUR EMPLOYEES IS THE KEY TO RETENTION
Posted on: January 02 2019, By : NEHA KENI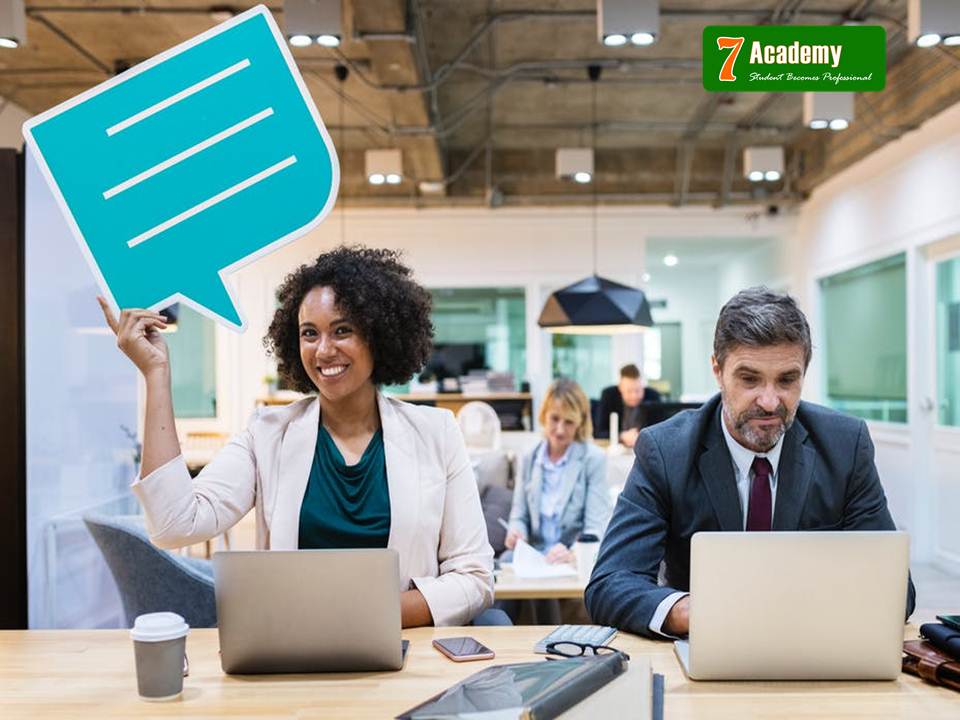 Employee retention is on every leader's mind. Building or managing a successful company means crafting and keeping a great team. After doing the hard work to recruit and hire the best employees, it's important to make sure they stick around to do great work with you for a long time; replacing employees gets expensive fast. Over time, employees tend to get better at their jobs, and grow with the company, their value grows the longer they're with you. They also save you money on costs of hiring and new staff training, and your company and culture become more stable with less turnover.
Human Resource Training
is one of the quick paced offices concentrated towards the key and on time improvement of the organization
By investing the appropriate training in employees, they will develop a greater sense of self-worth as they become more valuable to the company. The fear for many companies is that they spend time and money developing people, only to see them take those newly acquired skills to another company. However, training actually can increase employee retention, when the training reinforces the value of the employee. In addition, a well-designed training program plays a critical part in employee's development. Associates want to feel that the job they do is important to the success of the business and that the business is investing time and money in them to have the job done correctly, and at the highest level.
Training also allows associates the opportunity to learn new skills and upgrade existing skills they bring to the job. Being able to grow in a position and feel good about the job they are doing is important to an individual and their view of the organization. By investing the appropriate training in an employee, they will develop a greater sense of self-worth as they become more valuable to the company. The company, too, will gain specific benefits from training and developing its workers, including increased productivity, reduced employee turnover, and decreased need for constant supervision.
Here are effective strategies for developing your talent and keeping them learning and happy:
Develop Soft Skills
: The top four soft skills are leadership, communication, collaboration and time management. While these may be innate in many of your shining stars, they can always be improved upon. For those who seem lacking, it may simply be a matter of learning how to execute, not the concepts themselves. And soft skills development is a clear instance in which employees perceive you are interested in their growth and overall success. Human resource is a discipline that requires leadership and
HR management training
necessary to build the skills that business executives are looking for.
Offer Micro Learning
: There's a reason employees groan when offered seminars to develop their skills. Such courses can eat up a load of time. Long-duration seminars may dump a lot of information on participants, but they can also drive a wedge between employer and employee needs.
Integrate Learning Into Employee Experience: Learning opportunities enable employees to maintain an upward trajectory despite staying in one position. They integrate growth opportunities into the employer experience without necessitating a bit for a different position. They also help employees better integrate the demands of work and life, allowing that we want to learn far more than just the singular skills our present job descriptions require.
Employee relations
: The main assets of any organization is its people. As engaged employees are more productive and can make a positive impact on a business bottom line. To that end, the
Core HR Training
department is there between the organization and employees, to make sure that employees are updated of relevant information and that they, in turn, are represented by the HR team in any decisions that may impact them
Hire the right people
: Retainable employees show a clear commitment to contribute their skills and best efforts to your organization for the long term. Seek out people who are intrinsically motivated and interested in developing their skills and careers.
Human Resource Management
is responsible for hiring the right candidate according to needs of the company. In order to reduce the overhead cost of the organization,
top consulting firm
come into the picture and can help the HR Manager to recruit candidate as per the organization's requirement.
Have a good system for evaluating performance
: By monitoring and sharing results, it becomes clear which employees are meeting or not meeting performance expectations. Evaluation gives companies the chance to recognize and reward excellence, a key aspect of employee retention. Employees expect feedback and will leave if they're not getting enough.
Track your levels of retention/turnover and overall employee satisfaction
: This allows you and your employees to know where problems are so you can solve them. Having an employee satisfaction survey, and then acting upon it, can decrease turnover. Collecting the information will help support your ongoing retention efforts.
Train managers and supervisors in good communication skills so that expectations between employees and managers can be openly established
: Evaluation of performance begins with clear, measurable expectations that both manager and employee agree to and track. Employees generally don't quit on the company, they quit on their managers. Having managers who communicate feedback well and behave professionally is perhaps your best retention strategy.
Offer employees a career path and a career development plan
: This will allow your employees to have a better long-term vision of their evolving role inside the company. It will also allow the company to show its commitment to developing its talent, which benefits both the company and the employee. If employees have gaps in their skills or experiences, a career development plan lets the employee realize that the company wants to close that gap and prepare the employee for the next step. There are many
Education Consultant
who guides you for career. You can also opt for
hr practical training with placement
.
Customize benefits and work expectations for individual employees as much as possible
: This will take a lot of time and effort because it requires companies to better understand the particular needs of their employees. Different employees want different things, so offering the same benefits package and working conditions to all will inevitably create dissatisfaction. This is a turnover risk. While it may be inconvenient to offer more flexible working hours or a customizable menu of benefits, such practices boost employee satisfaction and loyalty.
Share this:
Comments :
Comment Not Available