HOW CORPORATE TRAINING PROGRAMS HELPS TO ENHANCE EMPLOYEES SKILL
Posted on: September 12 2019, By : Saket Anand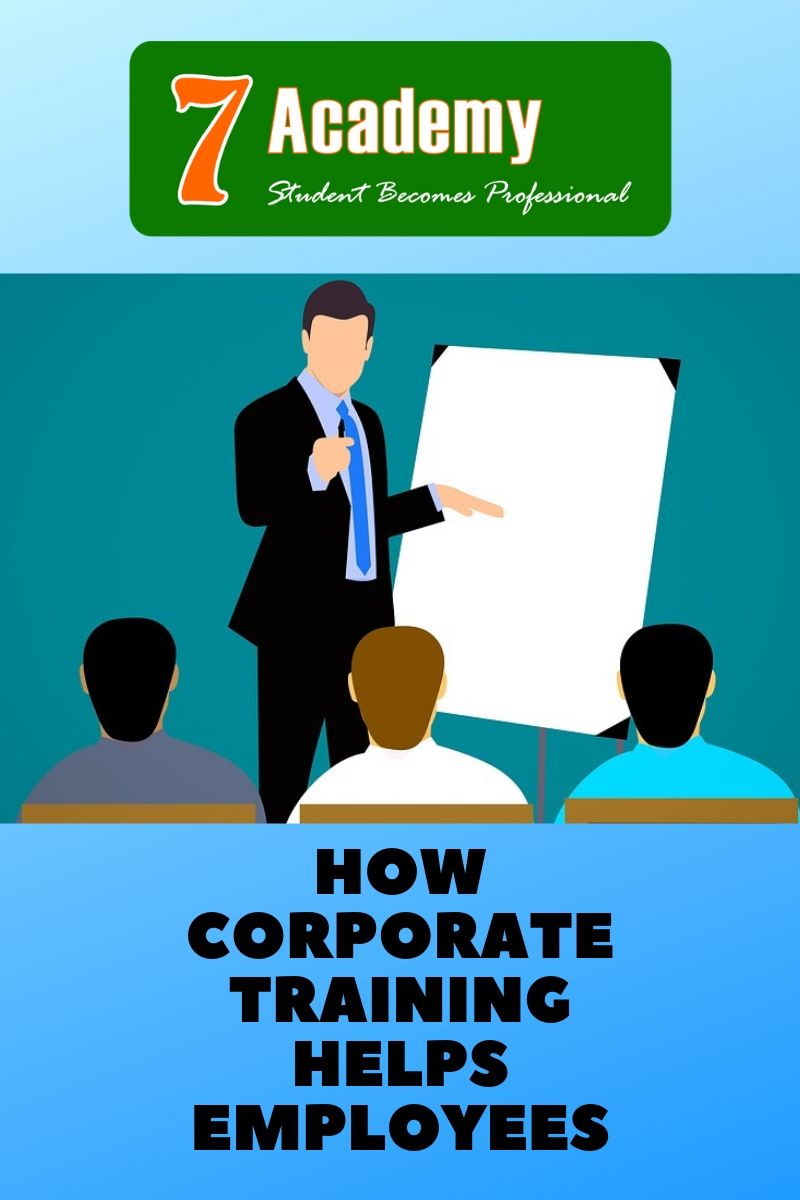 There are several benefits of a corporate training. A well planned corporate training program can be helpful in developing skill set of employees and boosting up their performance. A variety of corporate training program will help in increasing their interest, engagements and also increase employee's productivity level. In the growing world of digital corporate training for employees is must.
Generalized HR Training in Navi Mumbai
by Seven Academy will provide you valuable corporate training programs.
Some of the benefits of corporate training programs are:-
1. It will help employees to get the knowledge of both digital and offline world –
Creating a training plan both with the combination of online and offline has several benefits. Corporate training for employees will help them learn at their own pace and also get support. Face to face interaction will help them in solving their problems and in digital they will get their hands on the new technologies that are coming up. Both have their own benefits. Combination of both the trainings will help employees fulfill their learning need.
Hr management courses in Mumbai
by Seven academy provides latest corporate training.
2.

It will help creating unity at the workplace among employees –
Conflicts are the major issues of corporate world. A corporate training will help in minimizing it because all employees will be trained together and will get to know their colleagues pretty well. With corporate training this gap can be filled
3.

It will help a company to provide better services to their customers and clients –
Every business or company majorly relies on their customers and clients. Corporate training will help you in training your employees to handle the customers and clients in their best way. The training will help you to train variety of aspects such as how to connect to new customers and maintaining the old one.
Payroll courses in Navi Mumbai
by Seven academy will train you maintaining long term relationship with customers.
4.

It will help you to train your employees about latest marketing trends –
Corporate training will help you train your employee in their fields with the latest marketing trends. The corporate world is changing day by day so it is very essential to train the employee which will make them competitive. Without latest corporate training the company may lack behind in the market. Outdated company will lose in the market.
5.

Making leaders within the organization –
Corporate training will help you in nourishing your employee's talent so that they can become a leader and benefit the company more. Often company hires experienced and trained faculties from other companies by paying a lot of money. Corporate training will help you find the talented employee and help them nourish to become best version of them which will help company grow more and more.
6.

Maintaining the rules and policies of the company –
Regular conducting of corporate training will help you maintaining the company policy as it will remind employees about it. It will also help you train them how the task should be performed. Maintaining the policy of the company is very important from the administrative point of view.
With regular corporate training a Company will get benefited for a long run.
Share this:
Comments :
Comment Not Available