How to Become a Great HR Manager
Posted on: April 16 2019, By : Raviraj Mohite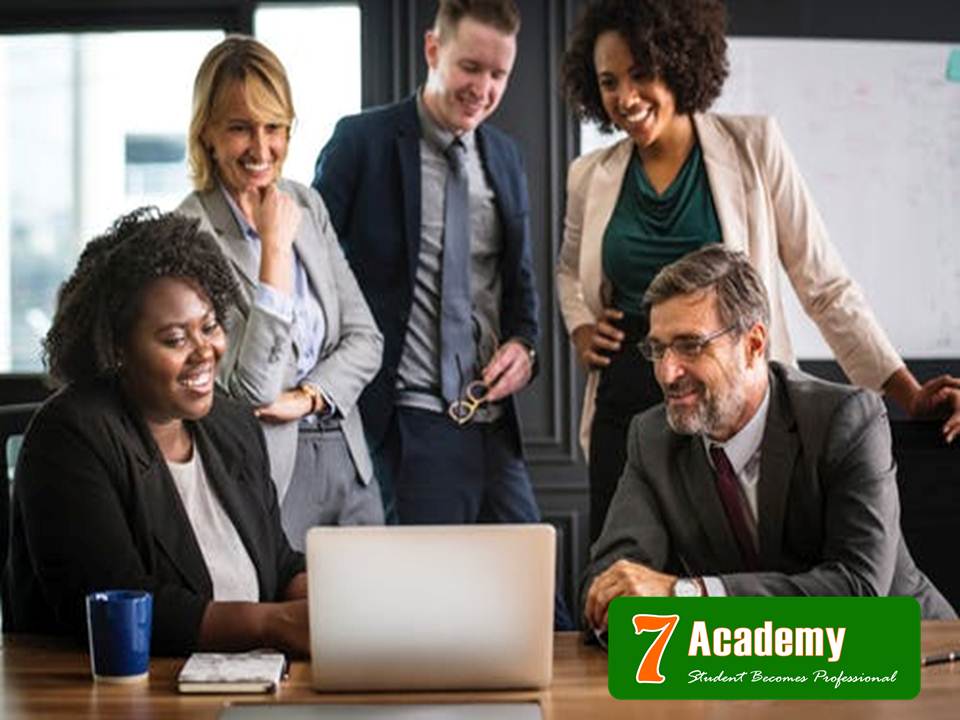 In a school, teachers are responsible for improving the standards of an academic an HR Manager have the same responsibility to help a company or an organization proceed on the right track. An efficient manager is the one who performs multiple roles with absolute perfection. An organization requires a backbone to stand strong with pride and confidence and the human resources manager is hired to fulfill this role. This is a big reason why a good number of HR managers are recruited in top companies and corporate with high pay packages For this you need to know best hr manager certification course in
HR training courses in Mumbai
you can also outsource manpower recruitment services from best
HR Consultancy in India
All in all, the human resources function is critical to any organization. As the HR manager, it is your responsibility to ensure your department is working effectively, efficiently, and is adding value to the organization's bottom line.
Consider the qualities of a being a good manager, discover
HR courses in Navi Mumbai with placement
to help ensure the level of fit, act strategically, and be recognized as a good HR manager!
There are key qualities of an HR Manager
Sympathetic Attitude
A good personnel manager must have a human approach to human resource problems. Regardless of the problems faced by the employees, he must have a sympathetic attitude while dealing with them.
Quick Decisions
He should display the ability to take quick decisions. Let's assume that there is a conflict between a superior and an employee in the organization. He should be mentally alert and therefore not get caught unaware.
Integrity
An HR manager should display integrity. Honesty and frankness are the hallmarks of a good human resource manager. At no time can the employees doubt the integrity of the personnel manager
Patience
He should be extremely patient and not someone who loses his temper easily. While dealing with employees it is important to be a good listener especially when employee is voicing his concerns. And good listening skills require a lot of patience
Leadership
Good leadership skills are essential to guide the employees towards achieving the organizations objectives. He should also keep people motivation and encourage them to use their skills for the overall good of the enterprise Not only do you need to ensure that the team members' knowledge, skills, and abilities are compatible, but you also need to ensure that there is a
HR Management courses in Mumbai
Good Communication skills
Another essential quality of a human resource manager is that he must possess good communication skills. In fact since a major part of his role involves interacting with employees, unions and management being a good communicator is a must
Social Responsibility
He should have a sense of social responsibility. Further, he must encourage employees to discharge their social obligations to different segments of society. After all a good human resource manager is not only about the organization. He also needs to look at the broader human resource element.
Managing People
As an HR manager you may need to understand how to manage people. You'll coach and act as a confidant for managers you will need to help them manage their people. In some HR roles, you will act as a manager for many people even if you aren't the one who writes their annual performance appraisals.
Multi-tasking
In some big companies, every HR person has one specific function such as training or compensation. But in most companies you are responsible for many things at the same time. You need to switch back and forth at a moment's notice because you will deal with crises often.
Ability to Motivate Employees
Human Resources Managers need to constantly motivate their employees. They must have the ability to inspire their employees to let them achieve their assigned goals and objectives with pleasure. Unless HR Managers possess motivational qualities their employees want to feel the urge to strive for quality performance. Motivational ability often ties in very closely with honestly
Share this:
Comments :
Comment Not Available