HOW TO MAKE GREAT EMPLOYEES STAY AT SMALL BUSINESSES
Posted on: September 17 2019, By : Saket Anand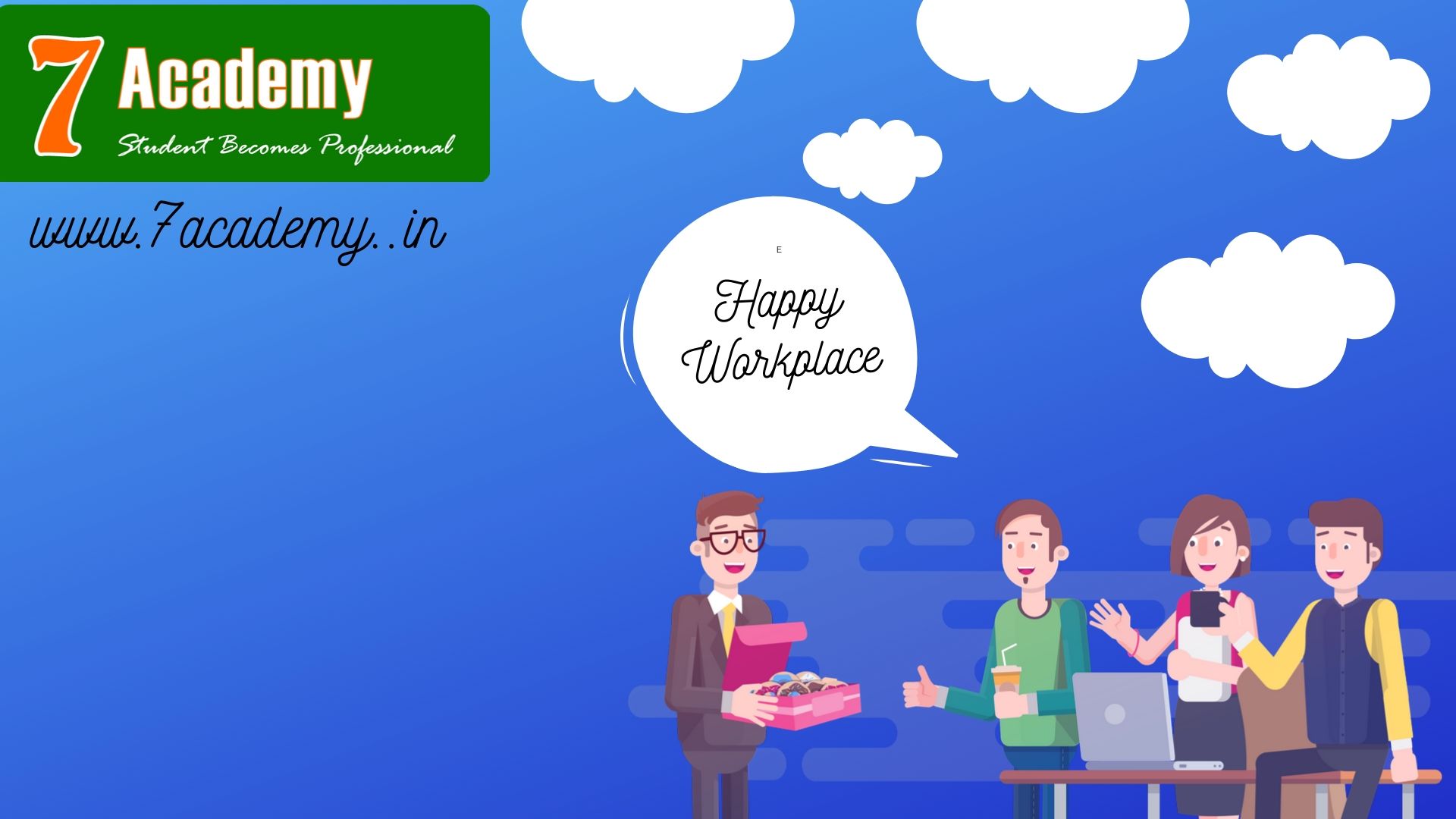 Employees are the main components of any business weather it is small or a big one. Employees are the ones which make a business grow. In order to keep them familiar with the company one needs to take care of them. One resignation of an employee can lead to a several loss not only in terms of money but also in breaking a spirit of team and profitability.
HR Courses in Mumbai
by Seven Academy provides you with knowledge how to make a great workplace.
You can hire a good employee but retaining the old ones is way more important. Here are few ways to make an employee happy at the workplace:-
1.

In Reach HR Department –
There may be a scenario in the office that employees are not comfortable in telling the head of the company but having an HR employee in the company will help the employees in sharing their problems comfortably. It is very important for a business to have an HR representative to which employees feel free to connect with.
2.

Providing training on a regular basis –
Providing staff training on a regular basis will help employees in career development and enhance their skills which would be helpful to them for a long term. The employee should be provided the knowledge of advance techniques that will help them feel that their knowledge is being enhanced.
Hr practical training on line in Mumbai
by Seven Academy will help you know how to conduct training in your company.
The employees should also be motivated on a regular basis or else they will lose interest and look for new workplace.
3.

Direct connection between manager and employees –
A good relationship between the manager and employees will make a lot of difference and independence at workplace. With the help of this employees will feel comfortable at workplace.
Clear communication is very beneficial for a business. One should arrange a regular catch up with their employees to know about the thinking of an employee and for the betterment of relationships at a workplace.
4.

Take care of well being of employees -
Life can be very stressful at times which could have a very bad affect on physical and mental health. One should help employees in tackling these challenges of life. Providing benefits such as subsidies health and life insurance to employees will help in creating a happy workplace. One could also provide gym or yoga membership to their employees. Employees with good mental health will work effectively and efficiently which will be very beneficial for the business.
5.

Correct work-life balance -
A work life balance is very essential for employees. Creating a good work-life balance will help you in retaining your employees. Have a telecommunication break in between providing flexible working hours and having a 5 day working will help to maintain a correct work-life balance. There should also be some ways in which an employee should work smarter not harder.
6.

Give rewards for better performance –
One should always reward their employees for achievement of a goal. This will make an employee feel and realize their value to the company. This will help in creating a great workplace as employees will feel rewarded and work towards another goal effectively.
Payroll certification courses in Navi Mumbai
by Seven academy will provide you knowledge regarding latest trends in corporate world.
Providing snacks and beverages will also help lighten up the mood of employees which can results in good workplace as well.
There could be something that works for one and not others. One should individually take care of their employees as different people have different mindsets. These things will help you create a great workplace and make employees stay
(hr management courses in Navi Mumbai)
Share this:
Comments :
Comment Not Available