HR- A PATHWAY TO SUCCESS
Posted on: December 23 2019, By : Pratik Talande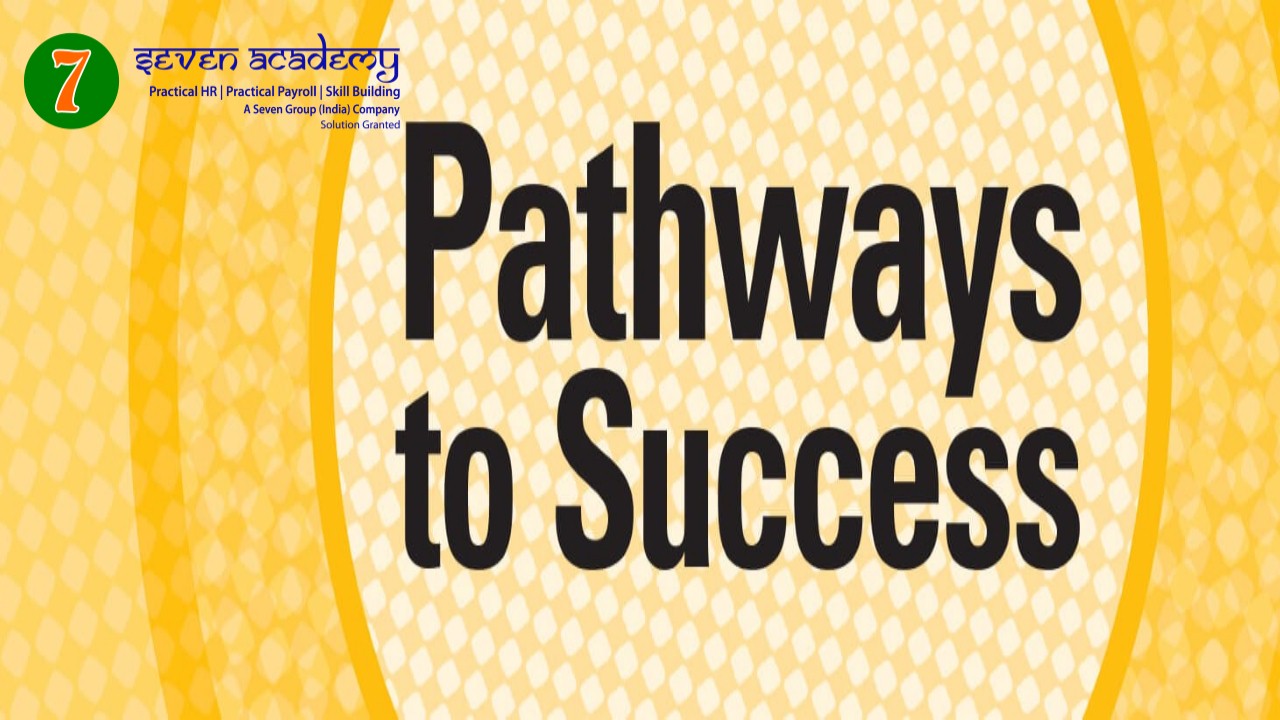 There are many ways to make career into different field and become a successful person in life. The ways may be becoming engineer, doctor, business man, hr. Working in human resources is a very good career for a variety of reasons. There are many opportunities for career development and professional growth. This is also a career field with less chance for automation, so with the proper training and skills, HR has excellent longevity in the changing job market. Building Your HR Career Pathway. ... Then perhaps to scroll the HR career path is for you. Fundamentally, a human resources manager develops a company's culture, maintains benefits, payroll, compensation and recruits new hires. The HR manager is a main position for any corporation, in every industry. Human resource make a huge impact on the organisation by hiring, giving benefits and compensation, and arranging the activities.
So in order to do above activities the person should have core knowledge of the human resource management. So for the core knowledge and for the training the person can take training from
core hr training in mumbai
. So after taking training one can built up skills of the human resource management. And then doing the internship in the company for months they can highly develop their skills, and can run the company smoothly with their human resource management skills. So human u role is also to observe the health of the employees, so they need to arrange medical health checkup monthly. They need to keep first aid kit in case of emergency. So like this there are many things to keep in mind for the human resource to keep their employees happy. So in order to be aware of such activities and what activities should be done that can benefit employees as well as company the person should know the human resource management rules and skills.so for that the person may need an degree or certification in human resource management. So for the degree or certification there are many
HR Certification training in Navimumbai
.
And if you don't want to invest so much money then for basic knowledge what is the role of hr in the company, to learn practical knowledge, there are many institutes which give
hr training in mumbai
and Navimumbai. And if you like the training you can go for the advance course, masters or mba in hr. So basically you can do mba from abroad or India. So if you do mba from India you can get jobs in hr easily in India. In south India, north, west, east also there are many colleges to do mba in hr. so to get admission in top colleges all over India there are many
Indian college admission education consultant in Mumbai
. So you can do mba from India.
And if anyone wants to mba from south colleges then there are many
best Manpower Agency in Bangalore
you can work with and can have job there as hr. So this is how you can get job all over India and earn sufficiently in hr field.
Share this:
Comments :
Comment Not Available