HR BUSINESS PARTNER ROLE IN ORGANIZATION
Posted on: January 07 2019, By : NEHA KENI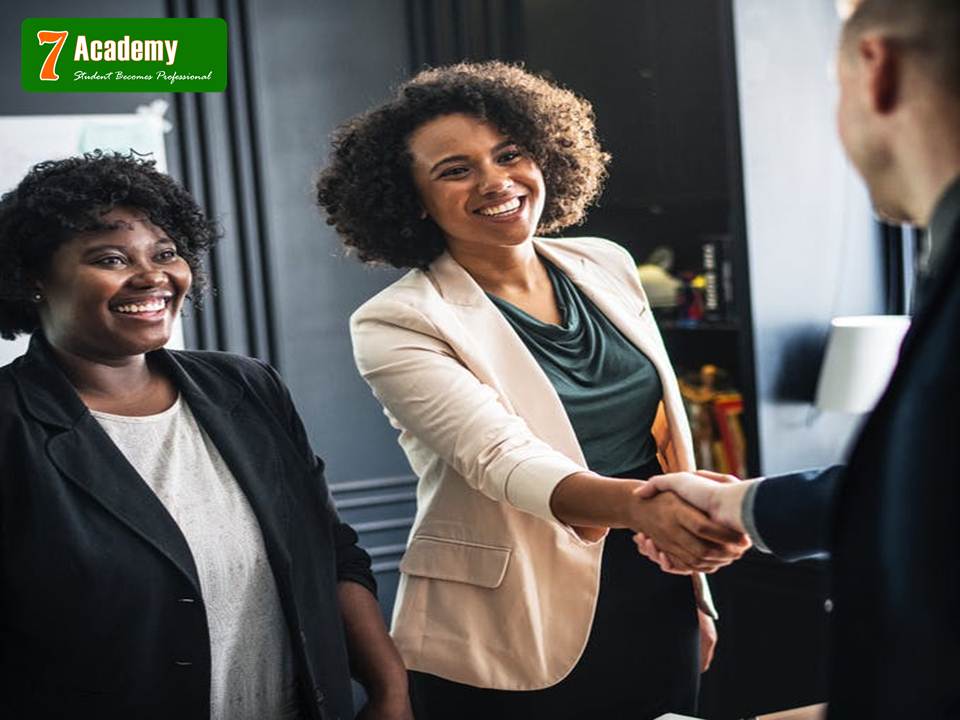 HR business partners act as a point of contact for both employees and managers in the organization. This requires close liaison with business leaders to deliver customized and forward-looking solutions, programs and policies to tackle issues faced by the company. A HR business partner has to act as the performance improvement driver to influence positive changes in the business environment. This enables them to manage complex and difficult projects and take a consultative approach and act as a key advisor to the leadership team. Today, Digital Transformation is presenting
HR certification training
with an opportunity to prove that they are key strategic differentiators for the organization. HR Business Partner play a crucial role in strategizing and improving the complex business model in any company with an aim to be closer to the business in order to develop more effective and relevant HR solutions. HR business partners work closely with an organization's senior managers to in order to develop an HR agenda that closely supports the overall aims of the organization. Often they work within individual business units rather than with the group HR function. HRBPs work closely with business leaders and line manager to build capabilities, plan and manage talent, and develop approaches that achieve shared organizational objectives.
HR Business Partner is a strategic role of Human Resources. HRBP builds a strategic partnership and relationship with dedicated internal clients. HRBP acts as a single point of contact for internal clients. They represent Human Resources and advertises HR services in the organization. HRBP influences positively the organization design and identifies key top talents. HRBP helps to identify key know-how holders and helps to spread their knowledge across the organization. HRBP gives a honest feedback to the internal client and uses feedback to improve HR procedures and services. HRBP opens vacancies and preselects candidates that fit best into the team and supports diversity. HRBP shares business objectives with the internal client and incorporates HR goals into the daily agenda. HRBP runs cross functional projects aiming to increase productivity, support innovations and develop talents. HRBP acts as a couch in difficult moments. They facilitate difficult meetings and find a win-win solution. You can opt for
Practical HR training
available from various institutes.
Roles Of HR Business Partner
•
Assertive to Take Actions
Being the business partner of the modern day organization, the HR leaders must identify and understand the USP of the company (or the client). It allows them to work more closely with the business on critical decision-making. They strive for more innovative ideas to attract and retain talent, as talent management is a high priority for them.
HR Recruiting firm
come into the picture and can help the HR Manager to recruit candidate as per the organization's requirement.
HR business partners play a significant role as a communication bridge between the managers and employees. It requires close association with business leaders to provide revolutionary and customized resolutions and policies to confront the company's issues. An HR business partner acts as an essential element to boost performance to encourage positive modifications at the workplace. It empowers them to cope with the challenging ventures. Moreover, they work as a key counselor to the management team. you can opt for
short term HR courses
available from different institutes.
Besides managing the operational activities, now multiple strategic elements have been added to the role of HR. Companies rely on HR business partners to consult on developing and implementing their business strategies. They take an active involvement in activities including the strategy execution, predicting the impact of the decisions on the company, calculating the expected consequences and deciding on the evaluation of the success achieved.
•
Aligning better with business goals
HR business partner knows that aligning business goals with HR creative solutions and initiatives would help both the business managers and employees. Here, you should not forget that this position works as an advisor to the organization on human resource related concerns. An HR business partner has a decent knowledge of various
human resource management
disciplines on which the following points would highlight some amongst several:
•
Employee Training & Development
Key Responsibilities Of HR Business Partner
•
Setting challenging HR goals with a close cooperation with HR and internal clients
•
Selling HR projects and initiatives to internal clients and getting their buy-in
•
Acting as the project manager for large cross- functional change management projects
•
Developing succession plans and manage the performance management cycle for internal clients
•
Being the contributing team member of HR Projects
•
Designing cross-functional development programs in co-operation with Training Specialist
•
Keeping HR processes in a full compliance with the legal and regulatory (internal, external) framework
HR as a business partner has to retain communication, which is robust, operative and transparent with different stakeholders in the company including employees, managers/leaders, senior management, and shareholders. To become pace with HR Disciplines you can take help of many
Education Consultant
who guides you for career. It would not only bring a solidity and efficiency in the HR department and the business, but it would open up new business dimensions for the future!
Share this:
Comments :
Comment Not Available