IMPORTANCE OF THIRD PARTY PAYROLL IN AN ORGANISATION
Posted on: December 17 2019, By : Pratik Talande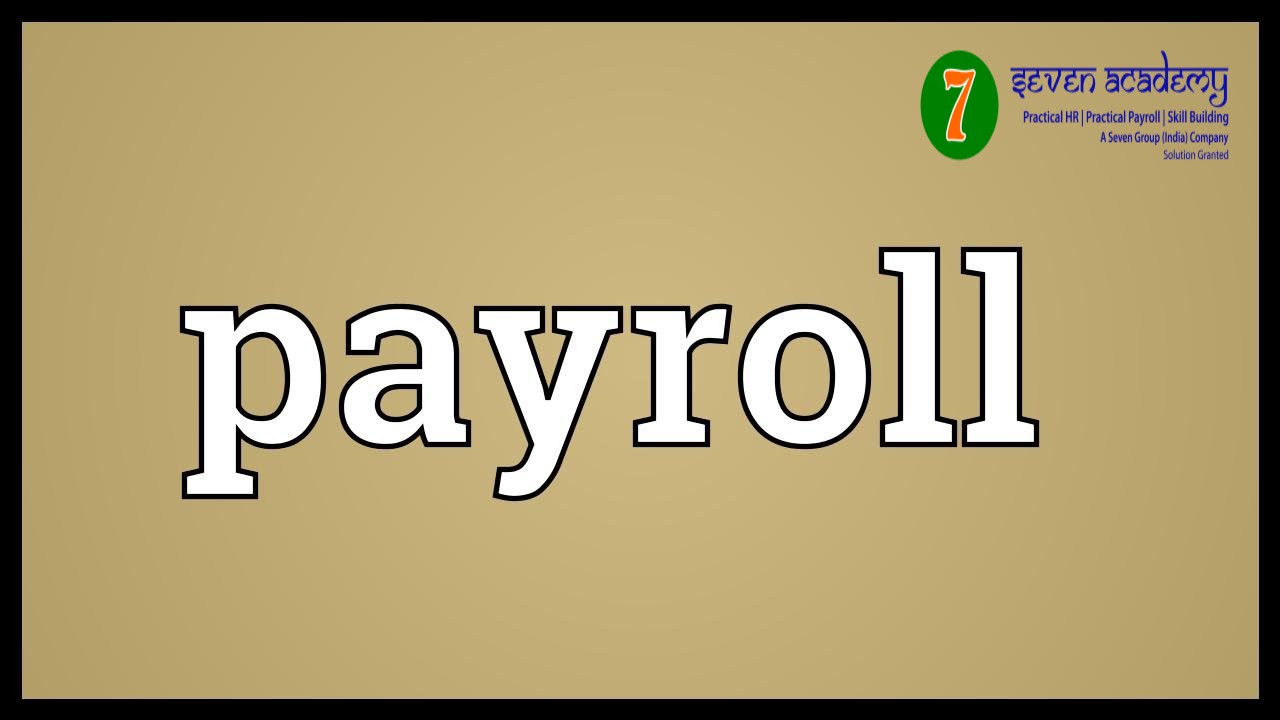 A company's payroll is the list of employees of that company that are entitled to receive pay and the amounts that each should receive. Along with the amounts that each employee should receive for time worked or tasks performed, payroll can also refer to a company's records of payments that were previously made to employees, including salaries and wages, bonuses, and withheld taxes, or the company's department that calculates and pays out these amounts. One way that payroll can be handled is in-house. This means that a company handles all aspects of the payroll process on its own, including timesheets, calculating wages, producing pay checks, sending the Automated Clearing House, for any direct deposits, and remitting any tax payments necessary.
Third-party employers are agencies, organizations, recruiting candidates for part-time, or full-time employment opportunities other than for their own needs. In other words Third party payroll system is basically working for a company and getting the salary from some other company. For example, working for an MNC like TCS while getting paid by a consultancy for the same. Also, you are not considered an employee of TCS for this. Most of the time, you will be working at client site. So human resource should know all these functions and the rules of third party payroll when working in third party payroll agencies or organisation. So there are many
best human resource consultancy in Bangalore
and Mumbai. Now let's see some pros of working in Third party payroll system and the companies up for it.
Pros of Working in Third Party Payroll System
1. Benefits of Client Company
Since you will be working at client site, so there must be some occasions like festivals when the client company is providing some facilities and goods to its employees. That time, you are also benefited with those goods and services.
2. Learning Opportunities and Challenges
Working on-site, provides ample learning opportunities and challenges. It gives happy experiences to meet new people and work on different kind of tools.
3. Recognition for Good Work
If you do something very good while being on third party payroll system, this can give you a two sided rewards and recognition for it. One from the client side and the other one from the company that is paying you.
So above are the functions and the importance of third party payroll in an organisation. So to become human resource in third party payroll agency in Mumbai or to work in the best human resource consultancy in Mumbai one need to have knowledge in
core human resource payroll in Mumbai
. But to have knowledge in this field one need to have certificates or degree in human resource. So there are many options from where someone can achieve degree in Human resource. So one can achieve human resource degree from India or from abroad. So to do education from abroad Ireland is the best option, because it is cheap than USA and UK, and also they are having top colleges as compared to USA and UK. So in order to take admission in Ireland colleges one should go to overseas consultant for guidance.
So there are many
best overseas education consultant
for Ireland in Mumbai. And if someone wants to do degree or certification course from Mumbai or India so there are many
Human Resource Certification Courses in Mumbai
. So after one or two years one can have theory knowledge in human resource field. One can know the rules and functions of human resource. So after that one can work in MNC in human resource department or in third party payroll agency. So many colleges have placement campus in their colleges. So students can directly get placed in the MNC. But many of the students don't have placement campus in their college, so they can go to the institutes where they can get practical training on payroll functions and many others and placement in MNC in Mumbai. So there are many institutes which give
human resource payroll training with placement in Mumbai
.
So in this way one can have Human resource degree or certification from India or from abroad. And can get placement in MNC.
Share this:
Comments :
Comment Not Available