Talent Management- Are You Identifying, Training And Retaining Your Top Performer
Posted on: February 21 2019, By : NEHA KENI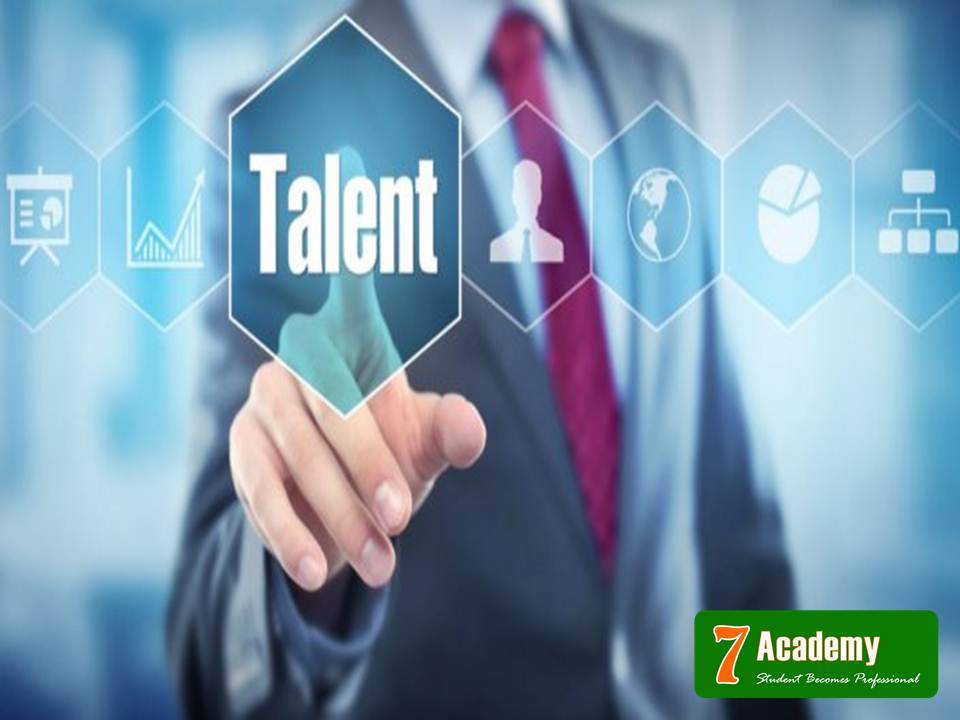 Talent management is an integral part of
human resource management
. Talent management can be defined as a deliberate approach implemented to recruit or hire, develop and retain people with required aptitude or skills to meet the present and future goals or needs of the organization. Talent management has become almost an inevitable management process in modern days. Due to tough competition in every sphere of business world today, organizations are trying for the best people from the job market. Major part of the Human Resource Department is devoted to talent management, which is mostly dedicated to the purpose of recognizing, sourcing and poaching best talent.
Talent Management starts with identification of the appropriate skilled people required for the organization and then there is proper selection of people with requisite potentials and skills in desired job. After identification and selection of the right kind of people, Talent Management implements competitive compensation that may include attractive pay-package, periodical increment, health insurance, paid leaves, etc. for the employees. The selected workforce is provided with training and regular refreshment programs so as to match the emerging requirements of the organization. The basic purpose of talent management is to recruit, develop, and retain best talent in the organization. The
HR Training
Department always endeavors to ensure that employees with the right skills and qualities stay with the organization for a long time. The most important functions of Talent Management are as follows:
•
Establishing a high-performance workforce.
•
Attracting individuals with high potential and retaining them through proper training and refreshment.
•
Increasing the productivity of the organization.
•
Proper time management, as untrained and unskilled workforce lead to wastage of time and commitment of errors, which is not cost-effective.
•
Retain talented and high-performing employees.
•
Ensuring growth and innovation in the organization.
•
Developing skills and competencies in employees.
Benefits Of Talent Management
Talent management is integral to modern businesses and is one of the crucial management functions in an organization. The major benefits that Talent Management has to offer −
•
It helps the organization fulfill its vision with the help of efficient and promising talented people.
•
Talent management also assists the organization to build a talent pool comprising a list of talented people to meet future exigencies.
•
It makes the organization more competitive and progressive.
•
It paves the way for future leadership.
•
It helps automate the core processes and helps capture data for making better decisions.
•
Automates repetitive tasks like creating salaries thereby releasing time and resources for making strategies and more critical decisions.
Identifying Top Performers
Real-time data analytics can easily identify top talent based on their performance metrics. HR software can also identify areas for improvement or provide succession training that could benefit high performers or high potentials. HR needs to look at individuals, see what they're good at, ask them what they want to do and discover their potential. Some employees will only manifest their potential when put into positions of responsibility that require adaptability, stress management, business and other attributes commonly associated with high performers. To properly assess employees, it's necessary to give them a chance to prove their worth to the organization. Identifying talent means carrying out ongoing assessments of the talent within your workforce, managing talent using data-driven strategies, and continually fostering that talent in a way that allows them to fullfil their potential.

Training Your Top Performers
Once you have a framework of required skills and specializations, it's about developing your workforce to meet those needs. After identifying and assessing top performers, the next challenge is to engage them. For
HR Management
identifying and implementing training programmes that will mirror their organizational needs. Data-based assessments can identify knowledge gaps or skills that require improvement. This goal-driven approach helps to develop high performers and keep them motivated. It includes talent management readiness, career development and training, performance management, and coaching and mentoring. Talent Readiness Training − These competencies help the organization attract, identify and develop talent.
Human Resources Training Courses
helps HR manager to do all hiring activities. Career Development & Training − Training program is useful for upgrading talent and skills of the employees and prepare them for future challenges. Performance Management − Performance management incorporates setting goals, giving performance reviews, and providing feedback. Coaching & Mentoring − Coaching and mentoring develops talent by encouraging people to excel at their work and to learn on the job. These techniques engage people on a more emotional level. Also
Short Term HR Courses
are available for employees who can work as well as learn new skills.
Holding On To Your Top Talent
It's not enough to identify your top performers, assess their training needs and invest in their development. Keeping employees engaged is one of the biggest challenges faced by organizations nowadays. Employee wellbeing is also a major factor in retention. The longer you retain talented people in your organization, the greater the return on your investment. There are various
Top HR Consultant
who provides best employees to your association according to organization needs. Long-term Incentives − Long-term incentives such as stock options or paid vacation or other benefits increasing over time can encourage employees to couple their careers and personal goals with a long-term commitment or association with the organization. Career Planning − This involves providing genuine opportunity for advancement to the employees to retain talent in the organization. You can take help of many
Education Consultant
who guides you for career planning and development. Flexible Working Arrangements − When working arrangements are inflexible and fixed, the options available to employees are limited – forcing them to choose between staying with or leaving an organization. Talent Culture − Positive work environment is a key factor to retain talent. Management needs to monitor these levels of satisfaction so they can forestall problems before people leave an organization.
Share this:
Comments :
Comment Not Available