Application of HR Process
Posted on: February 21 2019, By : NEHA KENI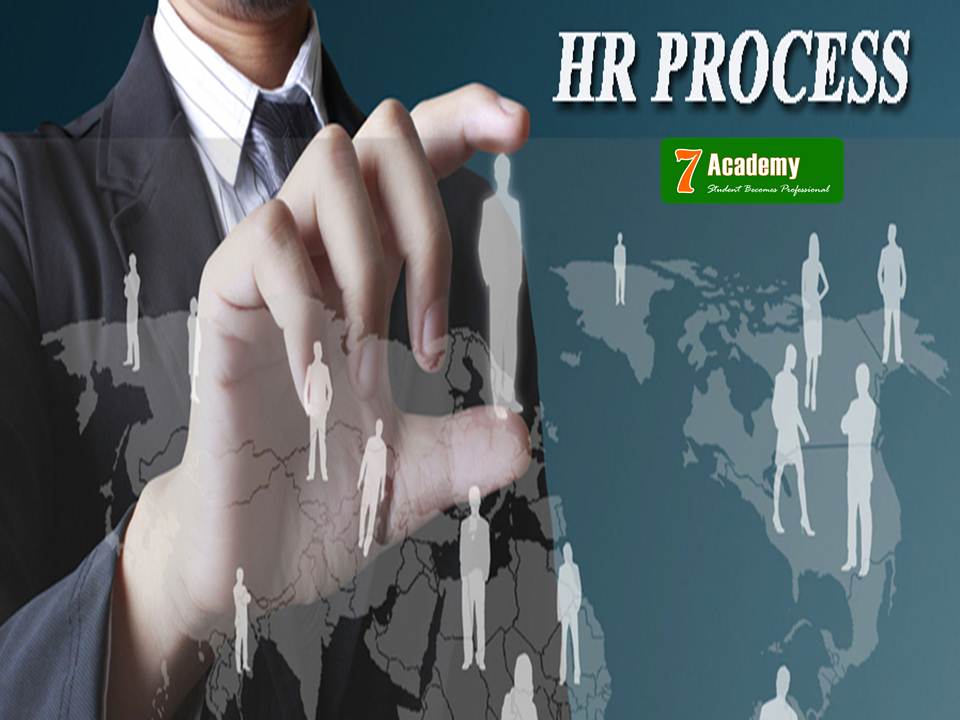 Human resource management
is an essential part of every company. Whether it's hiring new employees, training, or ensuring that local labor laws are complied with, HR processes are a vital part of every company. But HR has usually been thought of as a highly manual department process. Human Resources, along with many other departments, depends on document-driven processes to get work done.
HR Training
Process is fundamentally the primary and most essential piece of Human Resource division of any Company. This complete process determines the way and procedure how the company will run. So it is very necessary that every company must have strong and effective process. Drafting the complete process majorly depends on the HR team. The whole HR process is always monitored and required changes must be made from time to time. The complete HR process mainly includes On-boarding Process, Grievance Redressal Process and Exit Process. Human Resource planning is the main part of the this complete HR process as this includes recruitment, selection, training, evaluation, remuneration, administration, employee relations, benefits etc.
Each organization works towards the realization of one vision. The same is achieved by formulation of certain strategies and execution of the same, which is done by the HR department. At the base of this strategy formulation lie various processes and the effectiveness of the former lies in the meticulous design of these processes.
The following are the various HR processes:
•
Human resource planning (Recruitment, Selecting, Hiring, Training, Induction, Orientation, Evaluation, Promotion and Layoff).
•
Employee remuneration and Benefits Administration
•
Performance Management.
Human Resource Planning: Generally, we consider Human Resource Planning as the process of people forecasting. It also involves the processes of Evaluation, Promotion and Layoff.
Recruitment: It aims at attracting applicants that match a certain Job criteria.
Top Recruitment Agencies
come into the picture and can help the HR Manager to recruit candidate as per the organization's requirement.
Selection: The next level of filtration. Aims at short listing candidates who are the nearest match in terms qualifications, expertise and potential for a certain job.
Hiring: Deciding upon the final candidate who gets the job.
Training and Development: Those processes that work on an employee onboard for his skills and abilities up-gradation. To become pace with HR Disciplines you can take help of many
Education Consultant
who guides you for career.
Employee Remuneration and Benefits Administration: The process involves deciding upon salaries and wages, Incentives, Fringe Benefits and Perquisites etc. Money is the prime motivator in any job and therefore the importance of this process. Performing employees seek raises, better salaries and bonuses.
Performance Management: It is meant to help the organization train, motivate and reward workers. It is also meant to ensure that the organizational goals are met with efficiency. The process not only includes the employees but can also be for a department, product, service or customer process; all towards enhancing or adding value to them. Nowadays there is an automated performance management system (PMS) that carries all the information to help managers evaluate the performance of the employees and assess them accordingly on their training and development needs.
Employee Relations: Employee retention is a nuisance with organizations especially in industries that are hugely competitive in nature. Though there are myriad factors that motivate an individual to stick to or leave an organization, but certainly few are under our control. Employee relations include Labor Law and Relations, Working Environment, Employee heath and safety, Employee conflict management, Employee- Employee Conflict Management, Quality of Work Life, Workers Compensation, Employee Wellness and assistance programs, Counseling for occupational stress. All these are critical to employee retention apart from the money which is only a hygiene factor.

Through
Core HR Training
applications and automation, organizations can design, streamline, integrate, and deploy necessary services swiftly at a considerably lower cost. If implemented right, HR automation can reap indispensable benefits. Here are key benefits of HR application and automation:
•
Improve productivity due to quick processing and data sharing
•
Reduce employee turnover due to heightened employee engagement
•
Slash down storage and printing costs associated with paper-based processing
•
Stay free from compliance risk or policy violations
•
Enhance organizational growth through efficient hiring at optimal operational cost
•
Drop in data entry errors and misplaced/lost documents
•
Make intelligent business decisions with insightful reports
•
Collaborate with other stakeholders to hire, train, and retain skilled labor
•
More time to analyze
HR course
data to make intelligent business decisions
All processes are integral to the survival and success of
HR certification
strategies and no single process can work in isolation; there has to be a high level of conformity and cohesiveness between the same.
Share this:
Comments :
Comment Not Available