Employee Recognition and Reward in the Workplace
Posted on: February 21 2019, By : NEHA KENI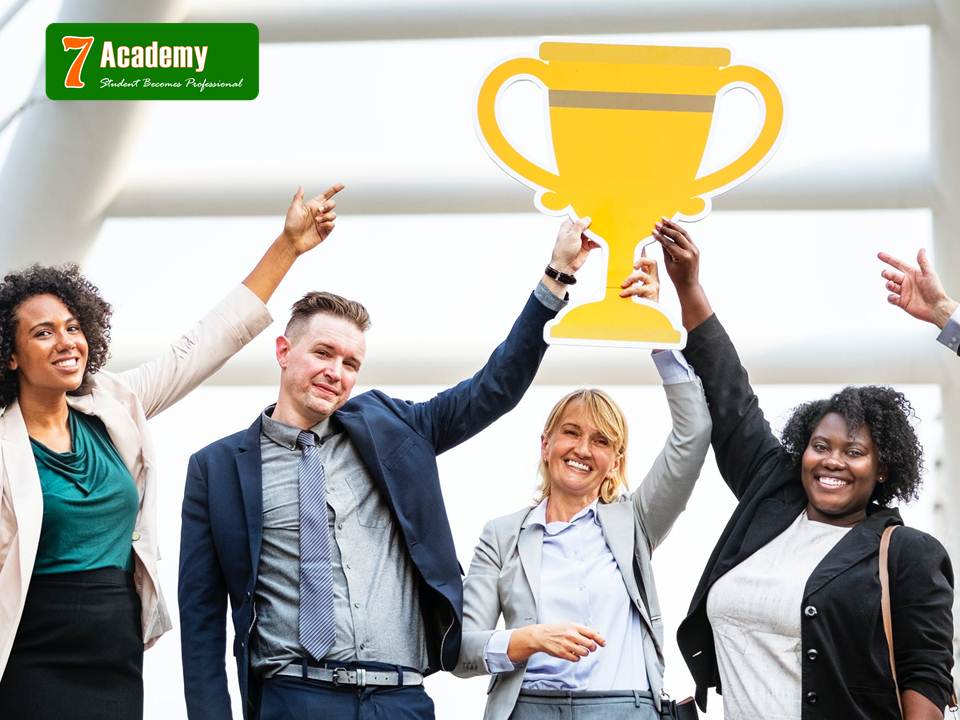 In the present ultra-aggressive workplace, the organizations with the winning edge are the ones that have the best-prepared and all around gifted staff. However, even the best employees cannot perform well when they are not motivated enough. This is the reason employee acknowledgment in the working environment must be an important part of any organization's way of life. Employee recognition is the acknowledgment of an organization's staff for better performance. Essentially, the goal of employee recognition in the workplace is to reinforce particular behaviors, practices, or activities that result in better performance and positive business results.
Human resource management
takes care of their organization employees and their recognition and rewards.
The Most Effective Ways To Recognize Employees
Many companies have employee recognition programs in place. However, even in these companies, it's very often that you hear employees complain about how their work is not appreciated. Because it's not always what you do, but how you do it. This also applies to employee recognition in the workplace. You shouldn't just recognize your employees, but you should do it in a more personal way, the way you'd want to be acknowledged in your dream job. Ways to recognize employees are:
•
Employee Appreciation Events/ Days: It's always better to praise your best employees in front of their co-workers because it can boost their self-esteem. Not only that, your employees will do their best to get recognized, knowing that you're an appreciative employer. You can have an Employee of the Month/ Quarter/ Year' for your team's top performers. Don't forget to also celebrate birthdays, work anniversaries, new additions to the family, and other noteworthy life-occasions. Always remember that employee recognition in the workplace doesn't have to be expensive or complex programs. Even the smallest of gestures can have the biggest of impacts.
•
Bonus/ Treats: There are so many ways to treat your employees for doing a great job. Here are some ideas: Monetary bonuses will show them they are valued and make them feel their hard work is paying off and is greatly appreciated by the company, Give away company-branded gift tees, sweatshirts, or tokens (like pens, bags, mugs, etc.) to employees who are doing great. One can also have free lunch once a week for everyone in the office.
•
Employee recognition wall: Another one of those creative employee recognition ideas is the Recognition Wall. You can set-up a board in the office and have everyone at the office fill it with sticky notes that contain congratulatory messages to exemplary co-workers. This can serve as inspiration for those who did well to keep doing better. It will also challenge those who don't find their names on the wall to keep on trying to do better until they see posted messages addressed to them.
There are countless ways to put employee recognition in the workplace into action, however, it all begins with company culture. A winning employee recognition program (
Short Term HR Courses in Mumbai
) starts with having a company culture that advocates appreciation for top performers. This can be the foundation for solid staff engagement, continuous employee development, and retention strategy for the future.
The Four Main Benefits Of Employee Recognition:
•
Make employees happier: Happy employees are more productive. Being recognized gives your staff the feeling of job mastery and that they are a great fit for their role and for the company. Acknowledgment can also improve productivity, enhance loyalty, and promote collaboration.
•
Improve employee retention: Hiring your staff only marks the beginning of the employee cycle. Next, you need to train, develop, motivate to them to perform, and ultimately, keep them. Employee retention is the ability of an organization to retain its employees. Employee rewards and recognition is one of the possible approaches to retain your staff. Companies in order to avoid complexities look out to
top job placement agencies in India
for HR services with updated skills as an organization's workforce.
•
Cultivate a culture of self-improvement: One of the best ways for staff recognition is to provide them with opportunities to learn and make themselves better at what they do. To take it a step further, it will also be great to incentivize learning – reward those who have taken the time to focus on self-improvement. You can also provide some training (
HR Practical Training in Mumbai
) courses related to organization goals so that employees should improve their skills.
•
Boost morale: The way your organization's leaders manage your employees also plays a significant factor in employee motivation. Letting your staff know their hard work is being recognized by the management can help motivate your company's most valuable asset. Saying a sincere thank you and apologizing for some misunderstanding can be subtle ways of showing appreciation and respect.
Employee rewards and recognition system is not just a positive thing to do with people but communicating it effectively is an efficient tool in encouraging them to create and bring business for you. Treating your employees like your assets and maintaining harmonious relationships with them doesn't only yield business in present but also an effective strategy for future. Employers and management need to be pro-active to develop a talented and dedicated workforce that can take you to your goals.

Designing A Reward Program
The keys to developing a reward program are as follows:
•
Identification of company or group goals that the reward program will support
•
Identification of the desired employee performance or behaviors that will reinforce the company's goals
•
Determination of key measurements of the performance or behavior, based on the individual or group's previous achievements
•
Determination of appropriate rewards
•
Communication of program to employees
Establishing and implementing a reward system needs careful analysis of the company policies and procedures.
HR Policy Implementation
are continuing guidelines on the approach the organization intends to adopt in managing its people. In an organization, HR (
HR Certification Training in Mumbai
) department looks over employee recognition and rewards. To become pace with HR Disciplines you can take help of many
Best Education Consultant in Mumbai
who guides you for career. Deciding how to recognize employees' efforts and what to provide them requires thorough analysis of responsibilities and risks involved in a particular job. Reward system of an organization should also be in alignment with its goals, mission and vision. Depending upon the job profile, both monetary and non-monetary rewards can encourage employees to contribute more to the organization.
Monetary Rewards: A raise in salary, incentives, movie tickets, vacation trips, monetary allowances on special occasions, redeemable coupons, cash bonuses, gift certificates, stock awards, free or discounted health check-ups for the entire family and school/tuition fees for employees' children fall in this category. It requires planning and effective implementation.
Non-monetary Rewards: Non-monetary rewards may include trophies, certificates, letters of appreciation, dinner with boss, redecoration of employee cabin, membership of recreation clubs, perks, use of company facilities, suggestion awards, tie-pins, brooches, diaries, promotion, say in management, etc.
Share this:
Comments :
Comment Not Available