HR Communication Process
Posted on: February 21 2019, By : NEHA KENI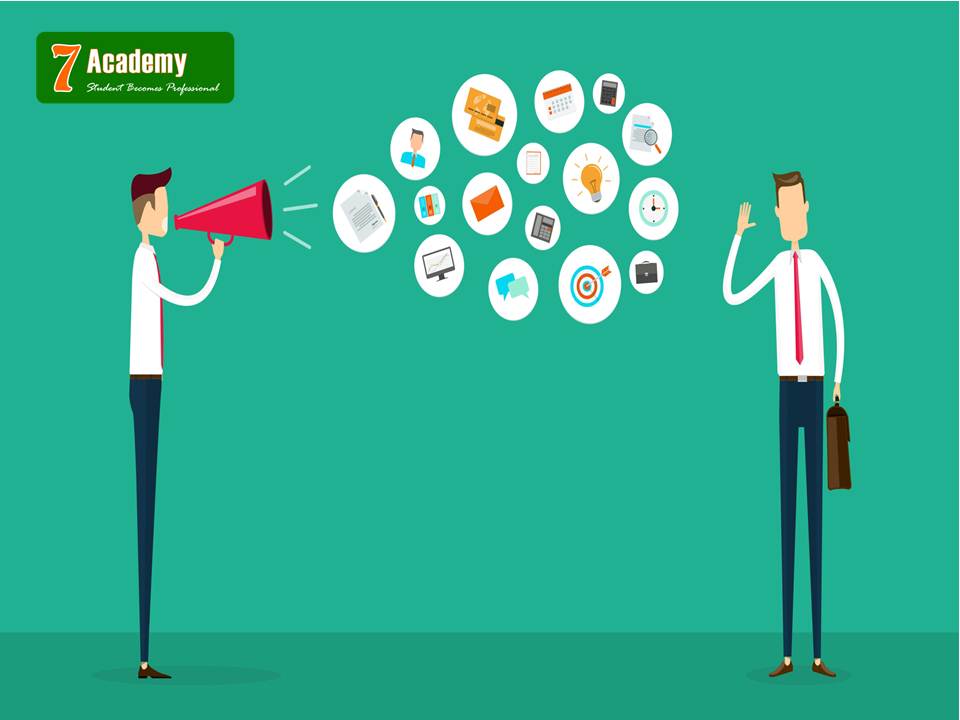 Human Resources is a critical area for organizations. It plays a strategic role in managing people and the workplace culture and environment. HR (
Hr management in Mumbai
) is the first port of call for any staff issues or employee communication needs. That's why effective HR communication is key. Successful businesses are built on successful staff. But without the right tools to deliver important information, staff engagement will drop, productivity will fall and business performance will suffer. It is the human resources department's responsibility to hire effective employees and prepare those employees to perform assigned tasks correctly. Communication plays a key role in the relationship.
Communication is used in human resources to relay information from directors to employees. This information pertains to company policies or goals. Effective communication increases productivity, which benefits employees and the company. Proper communication techniques can boost employee morale to create a positive work atmosphere.

Ways To Improve Hr Communication
There are many ways HR (
Hr practical training with placement in Mumbai
) professionals can improve communication about activity in their department, whether advertising open enrollment or rolling out new technology. Here are ways to try to today:
•
Listen to your employees: Remember, communication is a two-way street. Listening to employees' concerns, ideas and questions is just as important as clearly articulating HR initiatives. When introducing a new process that applies to all employees, HR professionals can hold Q&A sessions so employees can voice their concerns and offer feedback. This shows employees that their voice matters, while also giving HR a chance to mitigate confusion and create an inclusive and transparent work culture.
•
Take advantage of technology: Advances in technology and digital tools have enabled HR professionals to communicate in dynamic and attention-grabbing ways. We can leverage technology to improve communication in ways we couldn't even imagine a few years ago. HR professionals should look for creative and exciting ways to boost interaction when it comes to HR information.
•
Prioritize accessibility: HR communication is further strengthened when HR professionals prioritize accessibility and ease of use. Employees are more likely to positively engage in and absorb HR materials and policies when they can do so painlessly and conveniently. HR technology that includes employee self-service and a communications portal where important HR forms can be stored and easily accessed can help address this concern. This way, HR departments can efficiently disseminate information and satisfy employee demands for more convenient access to important company documents.
•
Steer clear of jargon: No matter what the vehicle, clear and concise language is the most effective way to communicate HR policies and procedures. You want to make sure you communicate HR material in real and relatable terms. For example, outline the specific savings employees will see if they enroll in a specific health insurance plan instead of just saying that they'll save money.
Benefits Of Hr Communication
Effective communication is a critical point for human resources leaders. They must be in synchronize with the organization's leadership and its workforce to support internal and external customer service, manage change within the organization and build the integrity of the HR department.
•
Intradepartmental HR Communication: While HR managers themselves must learn to effectively communicate with the organization's workforce, they also are obligated to strengthen the communication lines between HR leadership and HR staffers. One of the uphill battles for HR managers is improving employee perception of HR. Many employees don't understand the functionality of HR and, even less, the purpose that an HR department serves, except when it comes to processing payroll via direct deposit. When an HR manager communicates effectively with her staff, they represent a team with a consistent mission that can establish HR's credibility throughout the organization.
•
Strategic Direction: HR leaders, especially the high-level ones, regularly interact with top management. In organizations that value HR and look to HR (
HR Certification Courses in Mumbai
) department leadership as the guiding force in creating a productive and engaged workforce, HR managers form partnerships with top leaders to develop the company's strategic direction. They communicate the return on investment in HR activities and justify the organization's support for functions such as training and development.
•
Functional Implementation: An HR manager's expertise often is demonstrated through communicating her job knowledge, HR best practices and her professional vision for the HR department and the organization as a whole. Putting strategy into place requires functional implementation of steps, processes and procedures - mostly communicating to the HR staff how to serve the needs of the organization's internal and external customers. Internal customers are the organization's employees and external customers are applicants, candidates, vendors and experts to whom the company might outsource HR functions. The benefit of effective communication means that the functional implementation is appropriate for the strategic direction of the company and that the HR staff clearly understands how to move forward under the direction of the HR manager.
•
Effective Leadership: Effective leadership benefits from effective communication on the HR manager's part in interdepartmental concerns. HR managers who are capable of empowering supervisors and managers in areas such as being first responders for employee relations matters, relieve HR staff of handling many of the routine issues that arise within departments. HR develops and delivers leadership
HR training
, too. This provides supervisors and managers with the tools to be successful, whether it's conducting annual performance appraisals, learning to coach employees for high performance or assessing the strengths of emerging leaders for the organization's succession plan.
•
Communication Benefits Risk Management: Organizations with disgruntled, unhappy employees subject themselves to costly workplace issues, complaints and lawsuits, but communication often resolves issues before they lead to litigation and settlements. Another benefit of effective communication through HR leadership minimizes the company's liability for unfair employment practices. Communicating policies to both staff and leadership further ensures that the workforce understands the company's commitment to fair and equal treatment, regardless of sex, disability, race, religion and other non-job-related factors.
Communication effectively in speaking and writing is useful in all areas of business, such as management, technical, clerical, marketing, HR and social positions. They communicate well has always given advantages to those who possess it. Organization's activities require human beings to interact and react, that is communication. So, communication is the lifeline of every organization. But in HR department it is most important. Because it is related with hiring and motivating employees. So in HR communication is more important than other departments. Many organizations are opting for the services of
best hr consultancy in India
in order to drive their employees optimistically towards achieving the objectives of the organizations. To become pace with HR Disciplines you can take help of many
best education consultants in Mumbai
who guides you for career.
Share this:
Comments :
Comment Not Available