HR Policy Implementation Process
Posted on: February 21 2019, By : NEHA KENI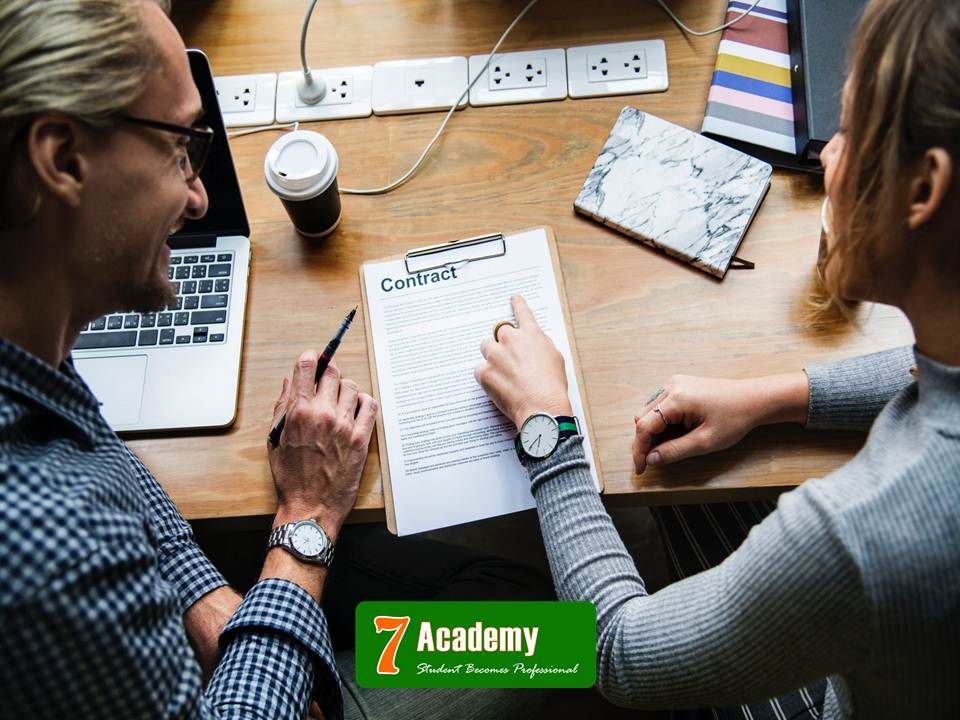 A HR department or Human Resources Department is an essential part of any company, be it a start-up, or an established company; no matter how big or small the business is. But few people actually understand the importance of HR policies and procedures. The Hr (
hr course online in navi mumbai
) department of any company are the people who have been hired as employees of a company to select, recruit, assess new candidates, as well as create the procedures and HR policies of companies. It is not necessary for two companies to share the same HR policies, but it is necessary for the employees to follow the policies and procedures of their own company.
Human Resource policies ensure a safe, nondiscriminatory workplace. Required policies clearly define official company codes of conduct. Before implementing the policies throughout your company, be sure you have obtained all the appropriate executive and legal approvals. Distribute your policy documents in an appropriate form, for example, by email, or make them available on your company's website. Ensure your employees know where to find the policies in the event that they need to review them. Update the documents regularly. Include policy training in new employee orientation programs so that new hires will clearly understand what is expected of them. HR policies and procedures help an association in setting up and keeping up predictable practices in the working environment. HR policy implementation and procedures help an association in setting up and keeping up steady practices in the work environment.
Placement Consultant in india
are providing
HR Policy Implementation
Services to SME's and Corporates.
Subjects Covered by Company HR Policies
•
Equal Employment Opportunity policies
•
Employee classifications
•
Workdays, paydays, and pay advances
•
Meal periods and break periods
•
Sick days and personal leave (for bereavement, jury duty, voting, etc.)
•
Performance evaluations and salary increases
•
Performance improvement
Need of HR Policy
Here are few most common reasons why any kind of organization needs HR policies and the main purpose of a HR policy.
•
HR (
Practical HR Training in Mumbai
) policies are not only for effectively drawing rules for employees but also to recognize their needs, respect their thoughts.
•
HR policies are needed because every individual has a different opinion on all things. Not all need to accept others view. Hence, HR policies will make everyone respect and follow same rules.
•
A well-written HR policy will reduce the conflict among employees as well as help the higher officials in the organization to take correct decisions based on the official rules and regulations.
•
A good HR policy will not only maintain the wellness of the organization inside but it also will create a good corporate image among the society as well as job seekers too.
The Importance of HR Policies and Procedures:
The following points show us why are policies and procedures important for human resource management process.
•
HR policies and procedures ensure every employee of the organization is looked after; his needs respected and proper benefits are given to them for their work.
•
They help address complaints, problems and grievances of employees and solve them appropriately.
•
They protect employees from wrong behavior from other employees or even from the organization itself.
•
Helps train and develop employees who are consistent with the needs of the organization.
•
Helps employees receive adequate compensation.
•
Helps maintain discipline in the workplace.
•
Provide paid vacations and holidays to eligible employees.
HR Policies Handbook Policies: Employee handbook policies that every company should have in place include Equal Employment Opportunity (EEO), Anti-Harassment, Attendance, and Disciplinary Action. These policies will prevent claims/ court cases, help employees understand expectations and consequences prevent disagreements regarding how to handle discipline, and prevent inappropriate conduct. In short, having these policies in place can save companies time and money.
Recruiting/ Hiring Policies: A step by step checklist of tasks that need to be completed when your company has an opening is also an important tool. The checklist will ensure you are handling the recruiting and on-boarding process in a consistent manner, which is critical to preventing a discrimination suit and hiring a diverse workforce.
Disciplinary Policies: A process for management review of each disciplinary action that takes place is also critical to keeping your organization out of court, ensuring fair and equal treatment of employees, and keeping employee morale high. Just as important, is completing documentation of the behavior of the employee and disciplinary action taken. Documenting ensures the employee understands that their behavior was unacceptable and proves to the courts that fair action was taken.
Safety Policies: Having a safe culture should be a priority in your organization. Safety policies will help employees make wise decisions, ensure OSHA compliance, and reduce lost time and workers compensation costs.
While HR (
Short Term HR Courses in Mumbai
) policies and procedures may be developed in every organization, it is eventually up to the staff members and employees to put them into action, and provide a safe working environment for all. There are many HR Management courses available who professes to give HR education (
best Education Consultant in India
) in various aspects like hiring and firing, staff retention, recruiting, selecting, onboarding, training, promoting, and paying employees.
Share this:
Comments :
Comment Not Available