Importance of a training calendar in an organisation
Posted on: October 06 2018, By : Shriniket Shetty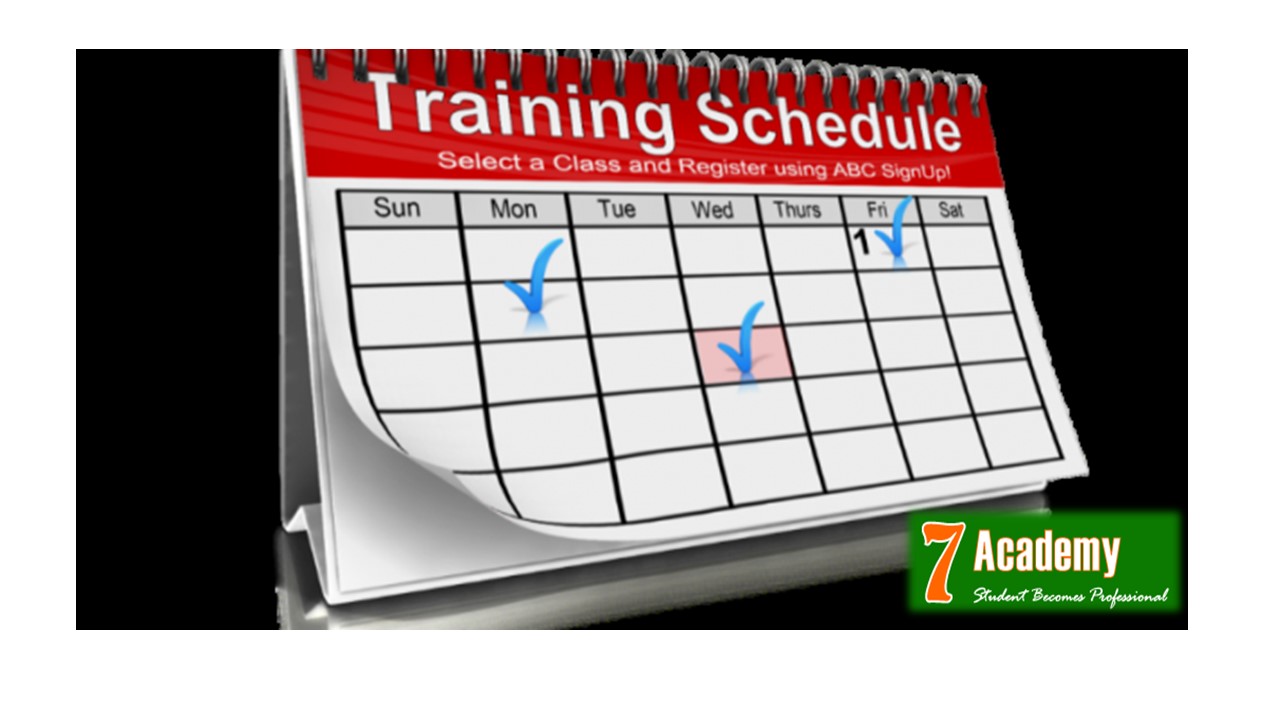 A
training calendar
is considered as a powerful way to increase any organisational employees 0 ownership of learning as well as help them in staying on top of compliance training, and also create a culture of personal development. Getting and maintaining a training calendar is not as big of an investment as most companies may project it as, in fact it's a relatively small adjustment made in the daily routines of employees within the organisation and it can help the organisation as well as the employees reap a lot of rewards and benefits through it.
Training as a part of an ongoing process
within an organisation presents a prime opportunity to expand the knowledge and experience base of mostly all employees within the organisation, but many employers in the current climate find such processes very time consuming, cost expensive and inefficient in the span of time the process is conducted. What this mean is generally when the employees attend the training sessions they also miss out on work time which may delay the completion of more organisation oriented activities and goal as well as certain time efficient projects. However despite these obviously hypothetical and potential drawbacks, training and development in its absolute diligence for the concept provides both the individual and organisations as a whole with benefits that make the cost and time a worthwhile investment.
An interactive training calendar within an organisation works when
opportunities are available
to all the individuals within it and also the employees are further encouraged to take on available training to develop as much as possible within their field and for their future prospects too. Then there's the personal or team training calendar that belongs specifically to the people who are in charge of managing the personal and professional development of employees. This is a particularly professional training calendar though and doesn't necessarily have to be used in all the organisations.
A structured training program
has a clearly detailed schedule, time frame, outline of activities, and assignment of responsibilities. It has well defined goals and consequences. Having a structured training program typically leads to more success and employee development than an informal or unstructured one. Without clear structure, some companies cut corners or fail to complete training processes thoroughly. The structure of a training program also increases the organizational employees' ability to provide a consistent and high quality training for them in the long run of the process. A clearly outlined training module or guide offers a framework that managers can consistently implement with each employee in a given position. This ensures that each employee starts with a similar opportunity to learn the key facets of their job. This gives all employees an equally good start, and in team-oriented environments, other employees will appreciate that they all received a similar training experience
Sometime the organisations can use the training calendar as a direct proof for any employee who performs or reacts in an abrupt or dull way and show them that opportunities were provided for betterment and that they never showed interest or were inactive for the process. Organisations can use the training calendar to manage skills within their
existing workforce and plan opportunities
to close skills gaps between each other.
Share this:
Comments :
Comment Not Available