Importance of Training and Development in an Organization
Posted on: May 29 2020, By : Rohan Choudhury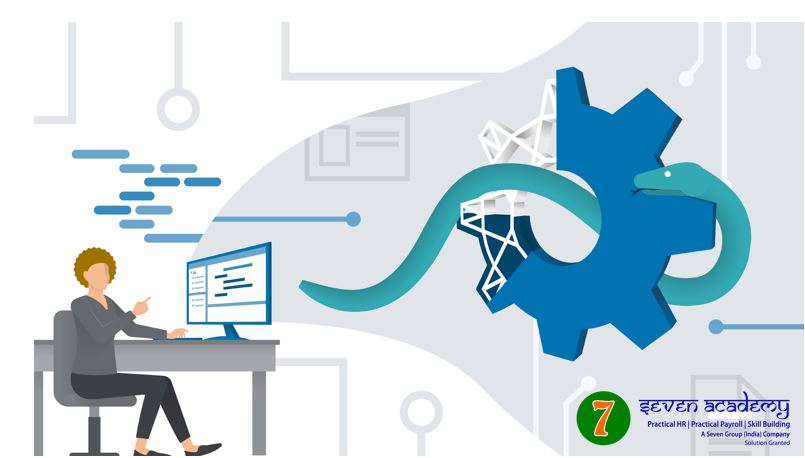 Training and Development is one of principle purpose of the human resource department in an Organization. In today's competitive world, every day is a new day of innovation and hence an organization has to be lively in their business process and keep on implementing the changes so as to be competitive in the market. Training is the action of making a person learn or teach matter of technical knowledge related to the job. HR Training Institute in India mainly focuses on increasing a person's competence and efficiency. On the other hand, Development is a holistic approach to make a person or resource more educated or learned in all dimension. Development is nothing but developing oneself in terms of attitude, adaptability, leadership and human relations. HR Courses in India and Online HR Courses in India are structured and designed as per the requirements of an organization, the type and skills of employees being trained, the end goals of the training and the job profile of the employees.

Reasons why Practical HR Training in India is required in an organization are because: Increase in productivity, maintaining quality standard, reduction of errors and mistakes, maintaining organizational stability etc.

There are many HR Courses in India which can help these organization recruit more efficient HR personnel who in turn would train employees to be efficient and competent. New age Online Practical HR Training in India has become the hot pie post country's lockdown due to the Pandemic. These Online HR Training Institute in India offers a variety of courses of personal training and development. So, one might ask how will they be benefitted after availing these training and development courses?

There are number of statements to justify the context. First, the employee who receives the necessary training is able to perform well in their job. These training gives the employee a greater understanding of their responsibilities within their role, and in turn build their confidence. This confidence will enhance their overall performance and this will benefit the company. Second, many company hires training agencies to train their employees which increases morale and satisfaction of the employees as these external agencies and institutes provides the best training online as well as offline. Third, an ideal training brings all employees to a level where they all have similar skills and knowledge. This helps reduce any weak link within the company who depend heavily on others to complete basic work tasks. Fourth, a concrete trainer trains the employees or pursuer in such a manner that they maintain a good record in terms of experienced and background knowledge. Fifth, These Practical HR Training in India prepares their candidate in such a way that naturally the productivity and adherence of quality standard work is thoroughly maintained. These key factors then helps a company to please their clients and attain organizational goals. Sixth reason would be with the implementation of such courses, employees inculcate a sense of creativity and innovation in them and thus the company can use the resources in bringing changes in the organization. Lastly, being exposure to such new and trending technology and advanced method of learning, the employees become dynamic in many ways resulting in increase in growth and fulfilling organizational goals.

Most of the employees nowadays have high expectation about their jobs. It is because of increase in the quality of life. These training Institutes in our country boosts the career planning and makes the best out of a resource which helps an organization to bridge the gap between where they are and where they want to be. However, these trainings not only benefits the organization but majorly benefits an employee as it opens many avenues for them beyond the organization. The skill sets they develop during these training can fetch them various jobs outside not confined to one industry. It is said that, developing talent is the best way to staff a company's roles. Nowadays, the new generation training method involves many live projects and real time work which make ways for employees to collaborate on such projects and interact with other other regardless of their location and hierarchy level. Also, training an existing employee is better than hiring new resource as hiring involves high investment. T&D replaces the need for new employees by training existing employees and thus we can sum up that it is indeed important to train and develop employees in an organization so as to survive, grow and excel in today's market.
Share this:
Comments :
Comment Not Available