Strategic Human Resource Management
Posted on: April 16 2019, By : Raviraj Mohite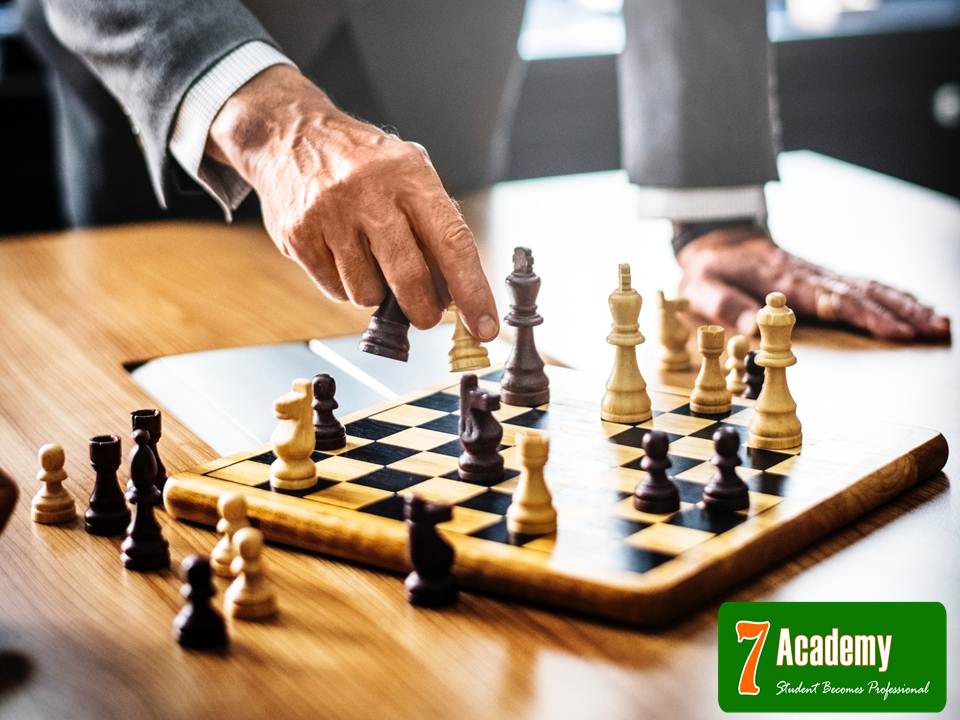 The best way to understand strategic human resources management is by comparing it to human resource management. HR departments that practice strategic management also ensure that all of their objectives are aligned with the mission, vision, values, and goals of the organization of which they are a part.
Human resource management in Mumbai
(HRM) focuses on recruiting and hiring the best employees and providing them with the compensation, benefits, training, and development they need to be successful within an organization. However, strategic human resource management takes these responsibilities one step further by aligning them with the goals of other departments and overall organizational goals.
Strategic human resource management can be defined as the linking of human resources with strategic goals and objectives in order to improve business performance and develop organizational culture that foster innovation, flexibility and competitive advantage. In an organization SHRM means accepting and involving the HR function as a strategic partner in the formulation and implementation of the company's strategies through HR activities such as recruiting, selecting, training and rewarding personnel for that there is best
HR Certification Courses in Navi Mumbai
There is always going be a human resource sector
top recruitment consultancy in Mumbai
in any large organization or institution because of the overall control and management it has over the continuous activity of the institution. On the management aspect, the human resource sector plays a major role in employee training and their experience while also making sure that there is stability in the activities throughout the organization
Strategic Human Resource management is the practice of developing, attracting, rewarding, and retaining employees for the employees as individuals and the organization as a whole. The goals of a human resource department reflect and support the goals of the rest of the organization you can also see the skill from
core hr training institutes in Mumbai
Strategic human resource management focuses on human resource programs with long-term objectives. Instead of focusing on internal human resource issues, the focus is on addressing and solving problems that affect people management programs in the long run and often globally. Therefore the primary goal of strategic human resources is to increase employee productivity by focusing on business obstacles that occur outside of human resources. The primary actions of a strategic human resource manager are to identify key HR areas where strategies can be implemented in the long run to improve the overall employee motivation and productivity. Communication between HR and top management of the company is vital as without active participation no cooperation is possible.
Strategic human resource management is the connection between a company's human resources and its strategies, objectives, and goals. The aim of strategic human resource management is to:
•
Advance flexibility, innovation, and competitive advantage.
•
Develop a fit for purpose organizational culture.
•
Improve business performance.
In order for strategic human resource management to be effective, human resources (HR) must play a vital role as a strategic partner when company policies are created and implemented. Strategic HR can be demonstrated throughout different activities, such as hiring, training, and rewarding employees.
Strategic HR involves looking at ways that human resources can make a direct impact on a company's growth. HR personnel need to adopt a strategic approach to developing and retaining employees to meet the needs of the company's long-term plans and better skill for that you can see this
HR Training in Navi Mumbai
Seven steps to strategic human resource management
Strategic human resource management is key for the retention and development of quality staff. It's likely that employees will feel valued and want to stay with a company that places a premium on employee retention and engagement. Before you implement strategic human resource management, you will need to create a strategic HR planning process using the steps below
1.
Develop a thorough understanding of your company's objectives
2.
Evaluate your HR capability
3.
Analyze your current HR capacity in light of your goals
4.
Estimate your company's future HR requirements
5.
Determine the tools required for employees to complete the job
6.
Implement the human resource management strategy
7.
Evaluation and corrective action
Share this:
Comments :
Comment Not Available