Trends In Payroll Management
Posted on: February 21 2019, By : NEHA KENI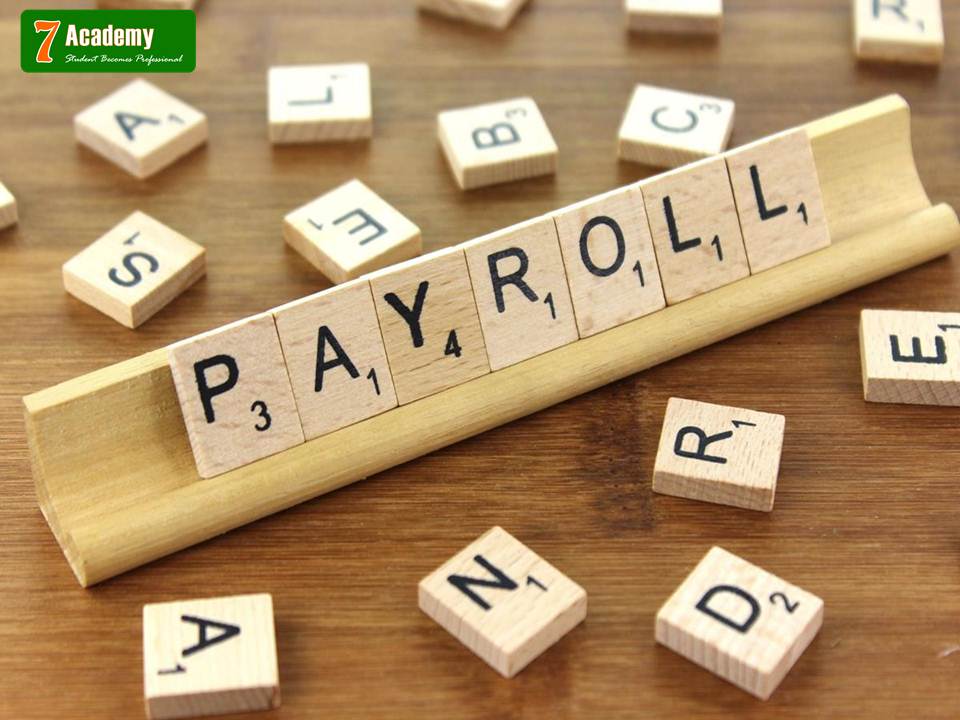 Payroll used to involve making sure everyone was paid correctly and on time.
HR Payroll Training
is one of the key modules in Human Capital Management. This is used to calculate the remuneration for each employee with respect to the work performed by them. Payroll not only consists of remuneration part, but also the other benefits that the organization has to provide for the employee welfare according to different company laws in any country. These commonly include Labor Law, Benefits Law, Contribution Law, Tax Law, Information Law, Reporting Law, Statistics Law. A Payroll System manages the gross and net pay, which also includes the payments and deductions calculated while processing payroll for an employee. The system calculates the payment and all deductions while processing remuneration using different wage types.
Back in the good old days employees got a cheque at the end of the month, if they were lucky they got a payslip. How times have changed – salary, commission, bonus, flexible benefits, plus the need for self-service capabilities have all conspired to make a smart payroll package an essential item for all companies. Like anything in business, payroll management is almost constantly evolving. Think about how you used to manage payroll. As the technology has evolved, so have best practices and processes. As technology continues to improve, so too will
payroll certification course
management.
HR is one of the vital wings of an organization. Monitoring and keeping a track of all employees, managing organizational resources and working in close collaboration with the administration makes HR a crucial department of any business. Companies just can't do without their HR team. Of late, technological advancements and progresses in various business sectors have brought significant developments even in the HR department. The automation of things like
Core HR payroll
, salary records and benefits has taken away much of the work, and freed up HR pros to focus on more strategic initiatives and analytics.
Cloud Dominance – Working in Open Space: The emergence of cloud technology has influenced the ways of business execution. Today, most companies are moving towards cloud-based apps and are enjoying the cost-efficiency, convenience and flexibility of cloud solutions. The HR departments of medium and large-sized MNCs have lately embraced this HR software technology to simplify its day-to-day activities. From managing payrolls to tracking employee attendance and leaves, the entire HR sector is driven by cloud applications. Besides this, automatic software updates, real-time data entry and data backup and remote access to HR data even from the Smartphones are also some other reasons for using the cloud technology. Incorporating cloud has also enabled an organization especially its HR to think differently about employee work hours. Nowadays, working professionals prefer flexibility, ease and convenience, when it comes to work. This concept of working in open space have forced HR to go beyond its traditional policies.
Payroll Access from Smart Devices- Creating New Trends: HR is all set to create new trends and upgrade their regular course of work. Payroll software access from smart hand-held devices is one of such trends which help the HR team and each organizational employee to keep real-time track on payrolls. It's a centralized system that binds every organization members in a common forum and enables the staff to gain remote payroll access through individual emails. Besides current employees having access to pay stubs; retired professionals can also set their retirement account and look into their earnings, using their Smartphones. Such applications ensure fair, transparent and equal payroll calculations for all employees across the company.
Employees Engagement & Performance Counselling- Optimizing Productivity: With the growing need for tracking employee performance and optimizing productivity, the HR team of every organization has started adopting ways for measuring employee progress, over a specific period of time. Project managers and business heads in large MNCs had reported various difficulties in measuring the performance and development of every member of their team. To address such concerns, the HR team, with the help of new-age software and applications, now tracks employee performance at real-time and helps the team leaders with useful insights about their team workers. HR professionals also counsel and train the employees, from time to time. They engage the organizational staff through varied ways and concepts and
short term hr courses
. With this, they ensure maximum productivity and constant engagement among the organizational staff. In order to reduce the overhead cost of the organization,
best human resource consultant
in India comes into the picture and help the organization to recruit candidate as per the organization's requirement.
Data Ownership & Security- Embracing Data-driven Decisions: While automating the routine activities, HR also emphasizes on capturing relevant employee data to know their key areas of interests, specializations and expertise. Knowing such talents of employees help the management and the project managers to allocate the right job to the most deserving employee. the HR managers are on the look for ways to enhance their online security and make things clear and transparent for the organization.
Artificial Intelligence- Man-Machine Collaboration: With more app-based features and dynamic modules, the present day employees work more with their machines, than their team. Current work mechanisms have inspired the concept of artificial intelligence. Employees love automated systems, auto-generated data and take help of such technologies to execute their routine activities. From the ground-level to the top management, artificial intelligence is becoming more prevalent across organizations.
Customized Software Finding the Right Fit: HR functions and objectives are largely dependent and influenced by the strategic mission and objectives of a company. HR considers custom payroll software that will work best for fulfilling their responsibilities. Customized applications also allow HR to effortlessly manage payrolls of different kinds of employees: full-time, part-time and freelancers. Thus, they find the right fit to their professional requirements and use the custom applications with maximum efficiency. Customized Software can also ensure smooth deployment and help organize
HR Practical training
to get everyone up to speed on how to best utilize the latest HR software.
In short, HR is continuously growing, evolving and innovative. By adopting the above trends, HR personnel are matching pace with similar progresses and improvements taking place in other departments of an organization. With such advancements, HR aims to efficiently manage its people, achieve the strategic goals of an organization, and take the company to its zenith. There are many Payroll HR Management courses available who professes to give HR
best Education Consultant
in various aspects like hiring and firing, staff retention, recruiting, selecting, onboarding, training, promoting, and paying employees.
Share this:
Comments :
Comment Not Available